Corporate Encounters
---
If you are a Manderson alum, corporate partner, or professional looking to connect with Manderson students, click below to explore and book corporate encounter opportunities. Corporate Encounters typically include coffee chats with Faculty and Career Services staff members, information sessions, lunch with current students, and an opportunity to meet with students of your choice.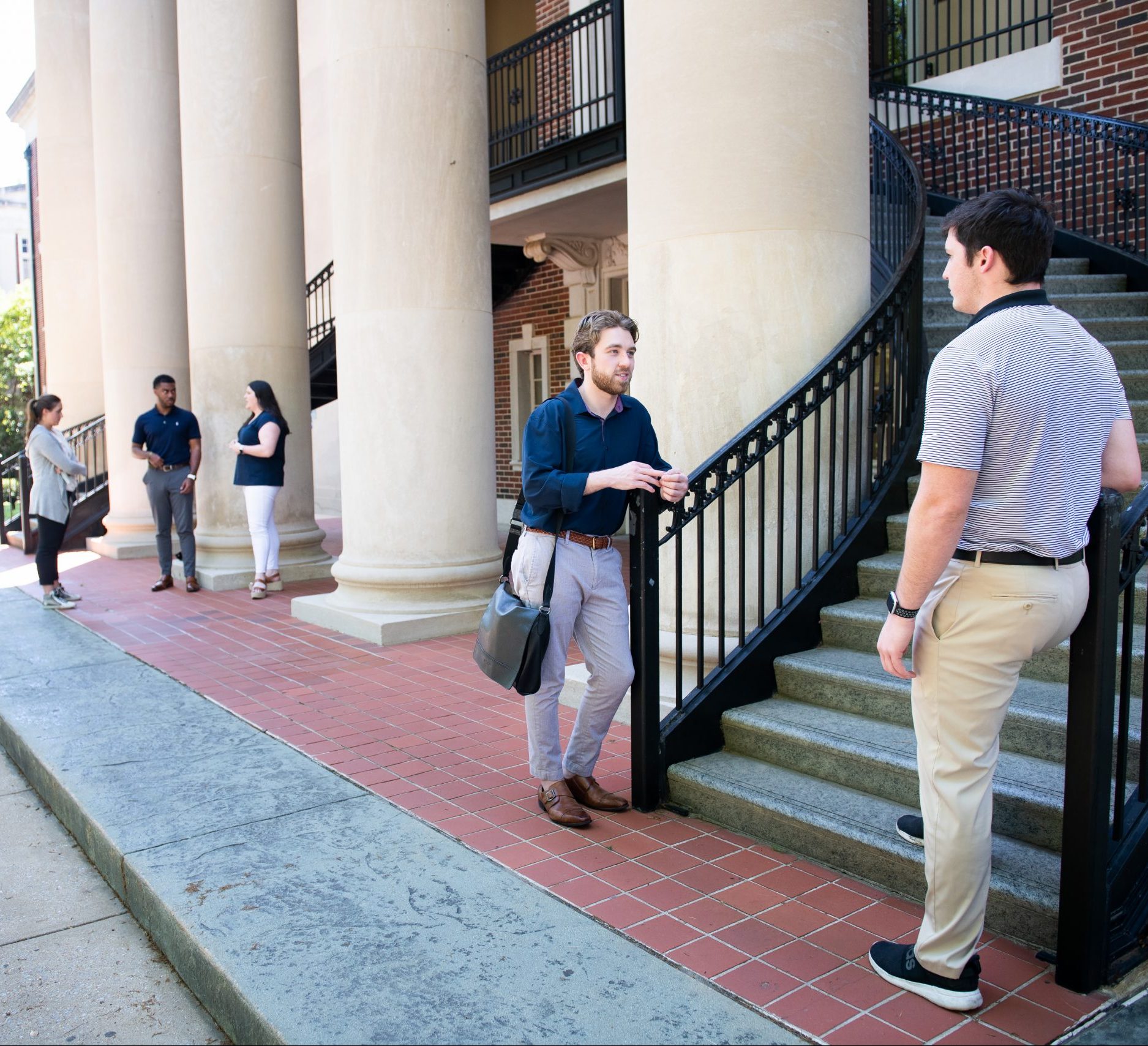 Book the following opportunities on the Manderson Recruitment Portal
Corporate Branding Events:
Corporate Conversations/Live Work Play
Focused Area of Study Mixer
Student Organization Presentations
And more!
Customized Recruiting Visit:
Loaned Executive Meetings (One on One)
Employer Lunch Chats
SPARK Presentation
And more!

If you would like a customized recruiting visit or a Job Posting on Handshake,  please connect with us today.
Search through our Comprehensive Online Profiles of our Manderson Student Classes on Career Connect
The student profiles aim to showcase the next generation of talent pursuing various master's degrees at The University of Alabama. In addition, we encourage companies to reach out to the students through our Online Profiles & Resume Book to discuss their career aspirations and prepare for their campus visits.
Search the Manderson Online Student Profiles
---
Questions?
Connie Chambers
Director of Corporate Partnerships
P | 205.348.4503
E | cchamber@culverhouse.ua.edu
CONNECT WITH ME
LINK WITH ME