Prospective Graduate Students
---
Here at Manderson, we are passionate about equipping our students with the resources they need to succeed beyond graduation. Our dedicated Career Services team works diligently to help place each Manderson student in a role that fits his or her individual capabilities and career aspirations.
MBA Class of 2019 Placement Data
Total
STEM Path
Traditional
Total Students
134
79
55
Placement within 90 days
93.3%
94.9%
91.3%
Average Salary
$72,383
$73,009
$71,576
High Salary
$120,000
$120,000
$105,000
Did you know?
Average salaries have increased by 8.5% for the class of 2019 over the class of 2017.
Placement has increased from 87.1% for the class of 2017, to 93.3% for the class of 2019.
The class of 2019 accepted positions with 79 different companies in 20 states and DC.
Eight placements had a starting salary of $100k or higher.
Average years of work experience in Traditional and STEM/Create Path MBA: 0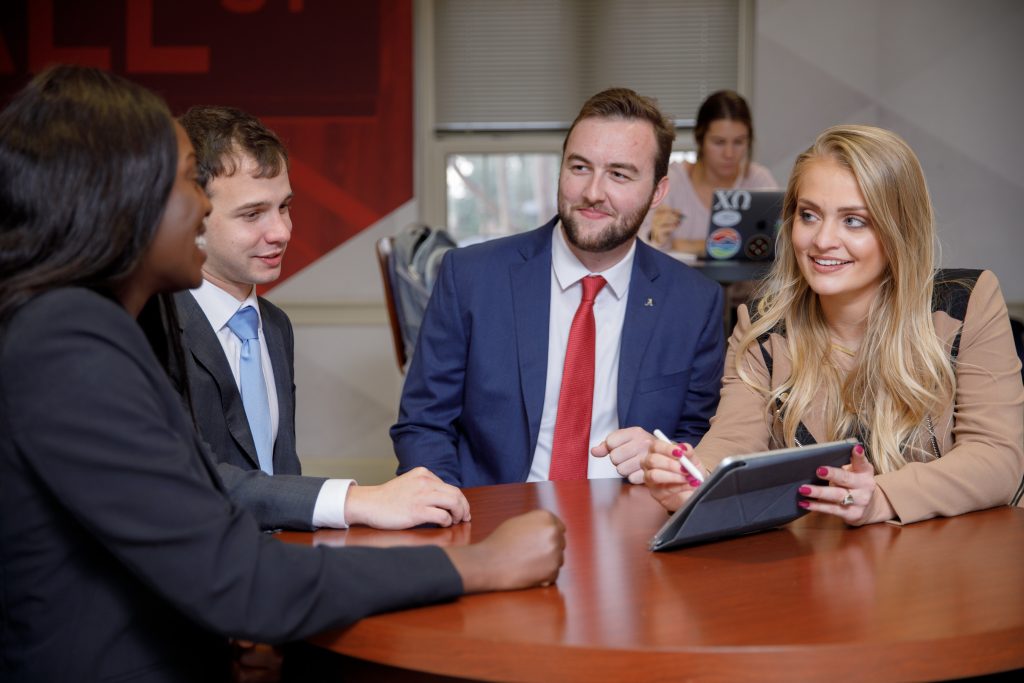 ---
Questions?
Reach out to us.
Kathryn Burroughs | Director of Graduate Career Services
Isaiah Young | Associate Director of Graduate Career Services
---
Ready to take the next step?
Apply Today