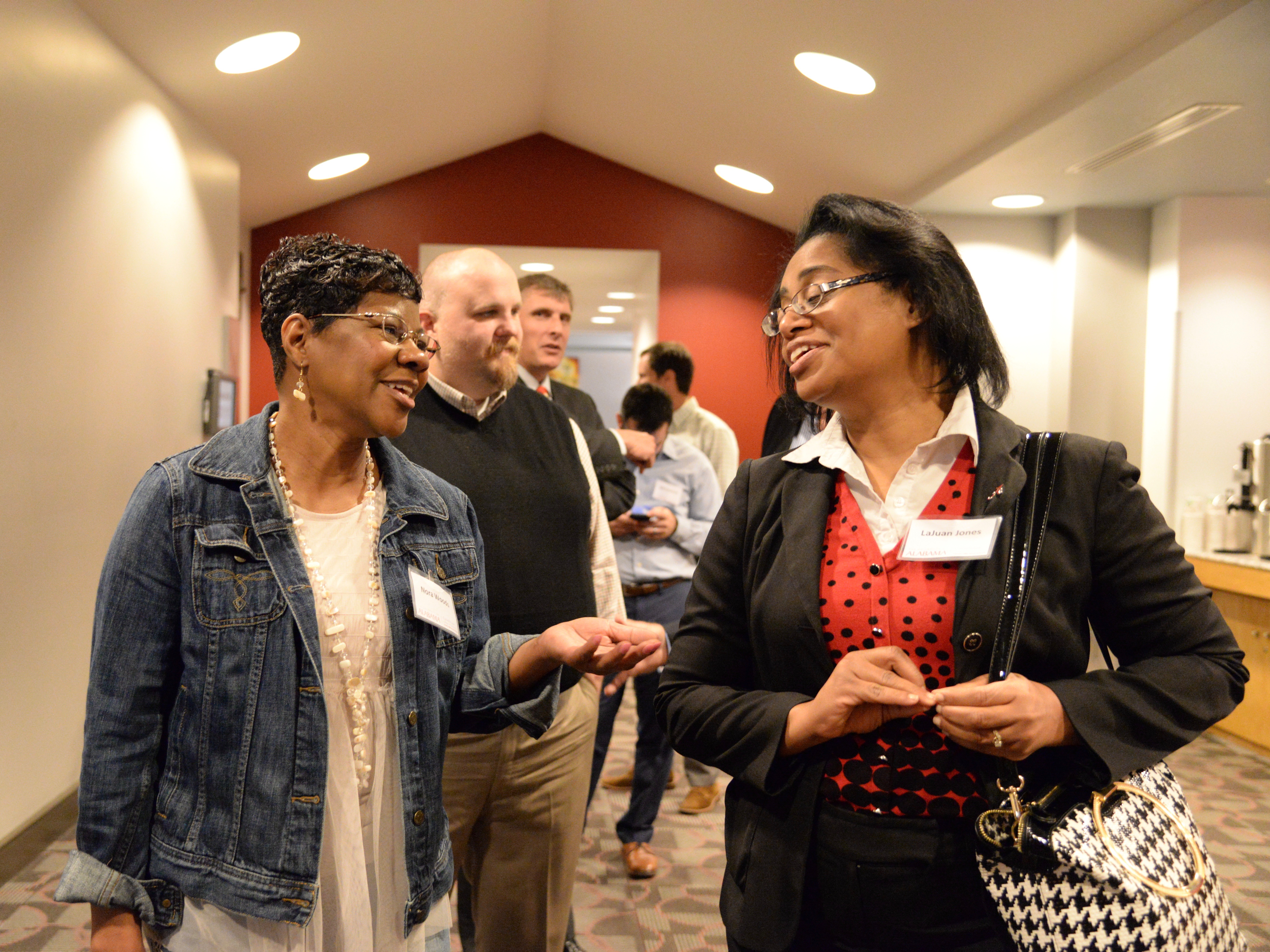 It's fall at The University of Alabama, and for the EMBA Program that means our students along with our alumni are returning to campus.  The EMBA Alumni Network will be holding their annual conference October 4-5 in Tuscaloosa.
Entrepreneurship, innovation, networking and paying forward/giving back will be the themes covered at the conference.
Hear the stories from owners who are passionate about their companies. Learn how they created and built their businesses, the roadblocks, successes, and strategy for continuing success.
Featured speakers:
Founder and Owner Robert Armstrong whose company G Momma Cookies took honors this year in the Alabama Launchpad Competition.
Co-Founder and President Mary Drennen began Nourish Foods in Birmingham featuring Southern-inspired meals and now ships to 40 states.
A panel of UA EMBAs who are owners representing International Crating & Assembly, Atlas Senior Living, and Stringfellow Technology Group.
It is more than just a day of learning and inspiration. It's also an opportunity to network and catch up with classmates and faculty.

We're proud to bring together our community of EMBA alumni, students and prospects to learn, get inspired, and grow better together.  Welcome Back, Alumni, and Roll Tide!

To register for the UA EMBA Alumni Network Conference click here or call Donna Blackburn at dblackburn@cba.ua.edu.