2021 Ph.D. Research Conference
Relevant Research. Real-Time Peer Review.
---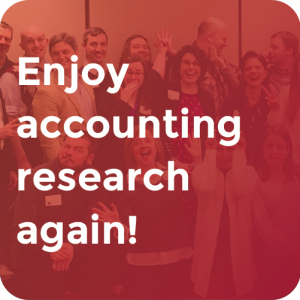 Registration
The registration link can be found in your inviation email.
After registering, attendees will receive the following items in January 2021:
Conference agenda
Assigned reveiw papers
Registration links for sessions
and more!
Details
Where: Online Via Zoom
When: Thursday, February 11th – Friday, February 12th, 2021
Who: Current Culverhouse accounting faculty and Ph.D. students, alumni of our Ph.D. program, or invited guests of our conference. Capacity is limited for this conference. If you would like more information about an invitation, please contact Mariel Knight at mknight@cba.ua.edu
What: The Culverhouse School of Accountancy is hosting its fourth annual Ph.D. Research Conference. Our goals are to:
Build a network of students and alumni
Boost the reputation of the Accounting Ph.D. program
Develop further research activity for Ph.D. students and alumni
Our attendees will consist of both peer reviewers and paper authors. We welcome papers that have not been submitted to journals from both archival and behavioral researchers. Through our confernce, we hope to help our authors advance their papers towards top-tier publications.