Engaging our Students
A mark of our future professionals is their commitment to community and development, and our MBAs take the initiative to be leaders of several noteworthy organizations on campus. It's yet another way our MBAs diversify their talents and get them one step closer to sharpening the bottom line.  The Manderson Graduate of Business is dedicated to developing solid lasting relationships.  Listed below are a few of the many opportunities for students to become involved in on campus and elevate their educational experiences to the next level.
---
MBAA: The MBA Association
The MBA Association is a student-governed organization serving students pursuing the Master of Business Administration. The organization is committed to providing service to the state of Alabama, as well as a social and professional network for our current and past members.  From tailgates to building Habitat for Humanity houses, to hosting professional speakers, the MBAA is a well-rounded arm of the MBA program.
NBMBAA: National Black MBA Association
The Manderson Chapter of the National Black MBA Association is dedicated to developing partnerships that result in the creation of intellectual and economic wealth in the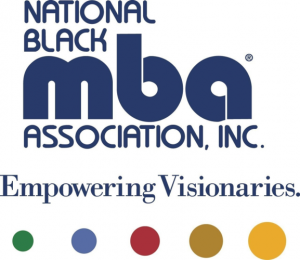 community. In partnership with over 400 of the country's top business organizations, the association has inroads into a wide range of industries as well as the public and private sectors. The organization provides members with the opportunity to attend one of the largest career fairs in the country as well as a nationally recognized business case competition (of which our case team participates annually).  An example of their initiatives is where Manderson students helped establish a resume workshop to assist children in Tuscaloosa County Schools. As a proud partner in NBMBAA, we commit $25,000 in scholarship funds to qualified NBMBAA members. Learn about our NBMBAA scholarship & apply here.
MBA Case Team
Suppose you like developing a strategy under high pressure, working in teams, and presenting innovative ideas; Case Team may be for you!

Established in 2015, Manderson's Case Team has gone on to win several competitions, including the 2018 Race and Case, the 2017 National Black MBA Association's Graduate Case Competition, and the 2019 SEC MBA Case Competition. Our team works together all year, competing near Disney World, literally on the ski slopes, and more, culminating with the coveted conference championship in the spring. Members will tell you it's time-consuming yet enriching, fun, and ultimately worth it in the end. Plus, the over $100,000 in prize money won in the past five years doesn't hurt!
MWIB:  Manderson Women In Business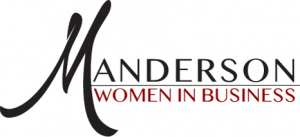 Manderson Women in Business is a professional development organization for students enrolled in the Manderson Graduate School of Business. Special focus is given to advancing women into leadership in business-related fields. We do this by providing a variety of career development sessions and building a strong professional network. One of the club's many initiatives includes partnering with Turning Point, a local agency that provides shelter and services for survivors of domestic violence and sexual assault. For more details, please visit:  https://diversity.culverhouse.ua.edu/manderson-women-in-business/
The Office of Veteran & Military Affairs
The Office of Veteran and Military serves all student veterans, service members, dependents, and survivors regardless if the student receives federal or state benefits.  Their mission is to provide,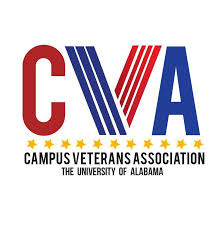 facilitate, or coordinate programs and services to meet the special needs of those they support in order to ease their transition to college life and fulfill their educational goals.  For more details visit https://vets.sa.ua.ed.  Via this website, students can connect directly with staff, request a tour of the facilities, and learn about the many resources the Office of Veteran and Military affairs offer here at the University of Alabama.   In 2017-2018, The Veteran and Military Affairs office served 3,384 military-affiliated students, including 569 first-generation students.  
CSCMP: The Council of Supply Chain Management Professionals
The Council of Supply Chain Management Professionals is the student chapter of the most prominent organization for the field of supply chain and operations management. Each year Manderson students meet with industry leaders, participate in roundtable discussions, and attend the CSCMP National Conference.
The Graduate Student Association

The Graduate Student Association is dedicated to establishing and solidifying the rights of students pursuing advanced degrees. Often these students are overlooked at academic institutions in terms of funding, resources, and other amenities afforded to those working towards undergraduate degrees. For example, the board of directors has tabled the topic of federal taxation on graduate assistantships and fellowships and is in the process of determining whether lobbying efforts should be pursued to eliminate these taxes in an effort to bring valuable leadership into the workforce without overburdening it.
MSMA:  Specialized Master's Student Association
MSMA is a professional development and collaborative network for students enrolled in specialized masters programs through the Manderson Graduate School of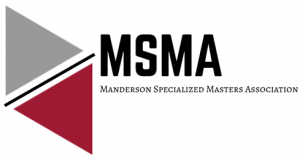 Business.  Special focus will be given to professional development, career opportunity networking, and social collaboration among the several fields encompassed within the specialized masters programs offered at the university.  MSMA is excited to announce that they are partnering this year with United Way of West Alabama to launch the first ever student campaign.