Our MBA is a Transformative Experience
We represent the best of who's next, and our results have only gotten better. The unsurpassed value of our program gives students more for their degree. Manderson at The University of Alabama consistently ranks among the top MBA programs in the nation for return on investment and offers a curriculum founded on preparing students to be leaders and innovators in tomorrow's business world.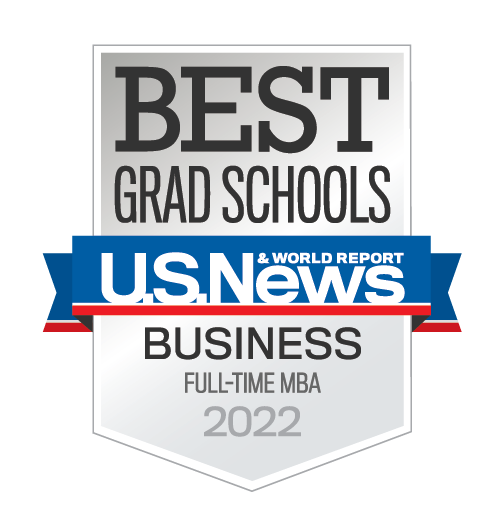 Our commitment to return on investment (ROI) is bolstered by small class sizes and a high degree of student-teacher interaction. The program's hallmark is the selection of a diverse academic and professional class that has in common high achievement and high leadership potential.
The student experience is important to the dynamic MBA learning environment, including state-of-the-art facilities, technology, and current business practices. In addition, Manderson's internationally recognized faculty forms strong bonds with students that outlast their time in the program, often developing lifelong relationships.
Career Success!
In addition to what happens in the classroom, our students are also achieving extraordinary employment success! Our dedicated MBA career services team provides comprehensive support for students with 1:1 advising, training workshops, networking events, career fairs, and more.  Most of our students join the MBA program directly from their undergraduate program. More details can be found in the chart below:
Class of 2022  Placement Data for Traditional and STEM/Create Path MBA Program
Total students: 139
Employment rate within 90 days of graduation: 90.3%
Median salary:  $72,000
High Salary:  $130,000
Did you know?
Corporate Highlights

:

Examples of who hired our students include: Lockheed Martin, ExxonMobil, EY, Pepsi, Ford, AT&T, PNC, Georgia Pacific, FedEx, Southwest Airlines, Nissan, Cracker Barrel, Regions Bank, 84.51, PWC, and more.
Career Advice:  Current and admitted students are welcome to reach out to our career services team with questions at any time.
How We Rank in 2022