The Finance Ph.D.
---
A leading program that prepares students for careers in academia.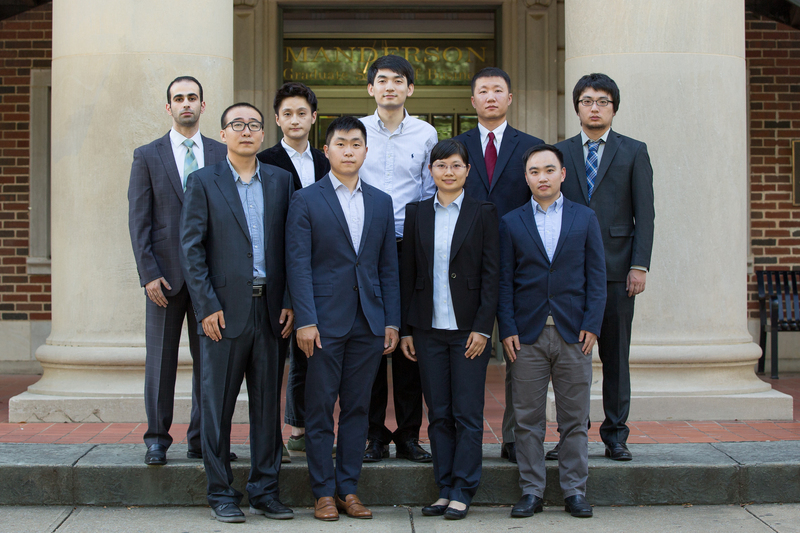 The Finance Ph.D. program provides students with the advanced training necessary to pursue careers in research and teaching at institutions of higher learning. We seek to admit, train, and graduate students who have initiative, enthusiasm, and a desire to become scholars.
The Economics, Finance, and Legal Studies faculty support students interested in Finance, Economics, and Quantitative Methods (statistics and econometrics).
The Ph.D. Program in Finance involves a minimum of two years of rigorous coursework. In addition to Finance seminars, students take courses in Economics and Statistics. In the first-year students must pass a micro-economics exam. In the second year, students must pass a finance comprehensive exam, and by the third year, students must successfully complete and present an original study undertaken under the direction of the student's faculty advisor.
Students are expected to be engaged in quality research with faculty throughout their time in the program. Students typically start writing their dissertation in the third year. Writing a dissertation is the final test of research skills. It requires an understanding of relevant literature and methodology, and the ability to think independently. Ph.D. candidates must find an original topic, plan a test of hypotheses, and write and defend at a final oral examination a document acceptable to the dissertation committee and to the Graduate School.
Admission decisions are made by the Finance Ph.D. Admissions Committee. Factors considered include:
GMAT or GRE scores
Letters of recommendation
Previous courses taken
Personal statement
Grades
Background
Interview
TOEFL Statement
As per the policy of the University of Alabama Graduate School, a student whose first language is not English must submit an official score report for the Test of English as a Foreign Language (TOEFL), the International English Testing System (IELTS), or the Pearson Test of English (PTE). The minimum score for admission to a degree program or for nondegree admission is 550 on the paper-based TOEFL or 79 on the iBT. The minimum IELTS score for admission to a degree program or for non-degree admission is 6.5. The PTE minimum score for admission to a degree program or for non-degree admission is 59. TOEFL, IELTS, or PTE scores must be less than two years old at the time of intended initial enrollment at The University of Alabama. Should TOEFL, IELTS, or PTE scores become more than two years old prior to enrollment, the student will be required to retest and submit an acceptable score before enrolling. The TOEFL, IELTS, or PTE will not be required from an applicant who fulfills the following criteria: 1) has been in residence in the United States at a regionally accredited U.S. college or university, and 2) has been enrolled in coursework for two consecutive years immediately prior to enrolling at The University of Alabama or has earned a degree from that college or university within three years of enrolling at The University of Alabama. The Test of Spoken English (TSE) is recommended for international students who wish to be considered for teaching assistantships.
Admission to the Finance Ph.D. program is on a rolling basis, meaning applications can be submitted at any time. However, we suggest you submit your application to start in the Fall semester by January 1st. You may submit later, but early application increases the probability of a fellowship or scholarship. The Ph.D. committee begins reviewing applications in mid-January. The admissions process will be completed when the class is full.
During the third year, students are expected to commence work on the dissertation. Students are expected to have identified a primary advisor by the start of the fall semester of their third year and formally begin work on their thesis.
Writing a dissertation is the final test of research skills. It requires an understanding of relevant literature and methodology, as well as the ability to think independently. Ph.D. candidates must:
Find an original topic
Plan a test of hypotheses
Propose this topic to their committee
Write and defend at a final oral examination a document acceptable to the dissertation committee and to the Graduate School
---
Contact Us
Sandra Mortal, Program Director