The Business Analytics Master's
An innovative program – brand new to the college – providing students with analytical knowledge in an evolving business landscape
The Master of Science in Business Analytics prepares students for analytics positions in industry and government to manage data, apply cutting-edge methodologies, use current software, interpret and effectively communicate results, make recommendations, and manage implementations. Culverhouse's MS in Business Analytics addresses the core of analytics and allows flexibility to address emerging trends by utilizing a hybrid of traditional classes and special topic seminars. The Business Analytics' program endeavors to sustain stimulating learning and research environments by attracting students, faculty, and staff from a variety of backgrounds.
Interested in learning more? Contact us: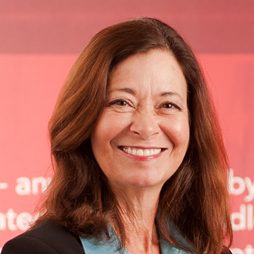 Director of Specialized Master's Programs
---
Program Info
The MS in Business Analytics program incorporates coursework in all disciplines that make up the field of analytics. This curriculum is designed to display analytics professionals from a wide spectrum of industries to students. Here, students gain experience working on real-world analytics problems utilizing facilities such as our Marillyn A. Hewson Data Analytics Lab
The Master of Science in Business Analytics is a three-semester (Summer – Fall -Spring) 36-hour degree program.
A student entering the program is expected to hold a bachelor's degree in business, engineering, mathematics, economics, computer science, or liberal arts.
The MS in Business Analytics program requires students to have strong quantitative skills.
Must complete an undergraduate introductory statistics course with a letter grade of B or higher.
---
How To Apply
The University of Alabama Graduate School provides an online application here. A checklist will be provided to guide you through the process and assist you with the required materials. You can also click the link on the left.
What is required in order to apply?
A Bachelor's degree from an accredited university or college.
Transcripts from all colleges attended.
A Statement of Purpose outlining your reasons for desiring the degree.
An up-to-date Resume.
3 Letters of Recommendation.
An official and competitive (60th percentile or higher) GRE or GMAT score.