Alumni Network
Are you ready to become part of the legacy?
Alumni stay connected through the Executive MBA Alumni Network with a focus on enriching the lives of its membership by providing continuing executive education, networking, and social events.
The Culverhouse College of Business Executive MBA Alumni Network's mission is to strengthen the EMBA Program through recruitment efforts, and encourage and support alumni to achieve significant and lasting success in their business and professional careers while maximizing the value of knowledge and relationships gained before and after graduation.
Many of the EMBA events are open to prospective students.  Join our alumni for a lunch, football tailgate, A-Day breakfast, family day, networking session or the EMBA Alumni Annual Conference.
2019 EMBA Alumni Network Conference
The Executive MBA Alumni Network Conference will be October 3-4 at the Bryant Conference Center in Tuscaloosa, AL. This year's focus will be, Industry 4.0: How the Fourth Industrial Revolution is Transforming our Businesses. The conference brings together EMBA alumni, students, and professionals with break-out industry thinkers, innovative ideas, productive networking events, and challenging education sessions. This year's keynote speaker is Tom Edwards, chief digital and innovation office for Epsilon.You will also hear from a panel of other industry experts from Nissan North America, Avilution and Progress Rail, a Caterpillar Company.
The EMBA Alumni Network Conference provides opportunities for attendees to connect the opening dinner at 5:00 PM on October 3 at Dreamland in Northport, and networking breaks at the conference on Ocotber 4. Attend the 2019 Industry 4.0 Conference, explore possibilities, connect and transform. To learn more information about this event and the EMBA program, please contact Samantha Vasey at svasey@cba.ua.edu or 205-348-0954.
Meet the 2018-2019 EMBA Alumni Network Board
A Board of Officers elected by the EMBA alumni oversees the Culverhouse College of Business Executive MBA Alumni Network.
" Obtaining my graduate degree through The University of Alabama EMBA Program was a pivotal point in my career.  The knowledge gained and the connections I made in the program have been crucial to my professional growth. Being involved with the EMBA Alumni Network continues to increase my social, learning and networking opportunities."  – Russell Chambliss (TEMBA 2006), President, 2018-2019 EMBA Alumni Network
Russell Chambliss, Jr. (TEMBA 2006), President
Russ is Chief Financial Officer of Precision Grinding, Inc., a steel parts manufacturer in Birmingham, Alabama.  He is an experienced executive with 17 years of leadership in manufacturing and operations. Russ has extensive experience in financial planning and analysis, as well as operational planning and implementation. He has successfully planned, evaluated and implemented corporate objectives to improve operational efficiencies and expense reductions. Before joining Precision Grinding, he was Vice President of Administration and Operations (CFO and COO) of the Mason Corporation. Chambliss points to getting his MBA through this program as a pivotal point in his career with the knowledge gained and connections made as crucial to his professional growth. In addition to his M.B.A. (EMBA) from The University of Alabama, he has a B.S. in Biology from Furman University.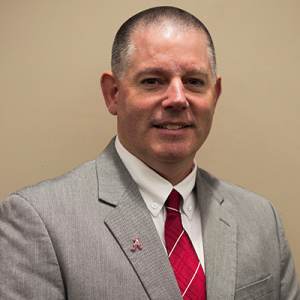 Ryan McDaniel (HEMBA 2016), Vice President
Ryan McDaniel is Senior Manager/Program Management Office for Nissan North America, Inc. in Franklin, Tennessee. He has been in the automotive industry his entire career and has spent the last 12+ years with Nissan, including an overseas assignment in Japan (2012-2014), and is currently managing all of the future planning for the Nissan Titan program. Ryan views his professional career was jump-started following the completion of his MBA from The University of Alabama.  After graduation, Ryan received an immediate promotion in his manufacturing role that turned into an opportunity to explore the business side of Nissan.  "With an increase in my business acumen, being able to understand the big-picture strategy, and the leadership skills gained through the program, I want to be able to pay it forward to the next generation of EMBA graduates," stressed Ryan in his role as EMBA Alumni Board member. Ryan holds a B.S. in Mechanical Engineering from Tennessee State University and an M.B.A. (EMBA Program) from The University of Alabama.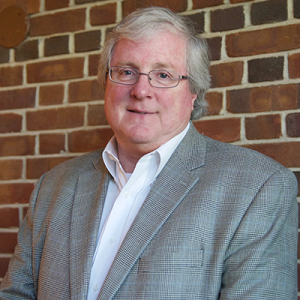 John Nettles (TEMBA 1993), Secretary
John is President of Pine Belt Communications, Inc., in Arlington, Alabama. His career began with the U.S. Army in March of 1982 as a 2nd LT, where he served on active duty until September of 1988. Upon returning home, he began working with Pine Belt, a company that his father founded in the mid-1950s. Not having a business degree nor any experience at that time in the "for profit" world, John felt that he could improve his prospects of being an effective business leader by enrolling in UA's EMBA program. The educational enrichment and the training in both the fundamental and advanced topics of business that he received from the program have proved invaluable. John holds a B.A. in History and an M.B.A. (EMBA Program) from The University of Alabama.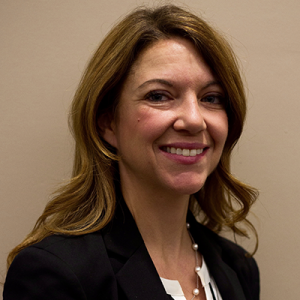 Angela Sandritter (HEMBA 2011), Recruitment and Awareness
Angela "Angie" Sandritter is Vice President of Global Services for HAUFE, Inc., in Huntsville, Alabama.  Responsible for building a global services organization consisting of professional services and global customer services. Angie coaches leading global companies with 30,000+ employees on how to implement the leading practices for talent attraction and performance management to build sustainable competitive organizations through employee empowerment.  Before working with HAUFE, she was responsible for international marketing and product development for Huntsville companies – ADTRAN and DIGIUM. As a graduate of UA's HEMBA, she values the program for providing a holistic view of business and the toolkit necessary to lead in organizations today. Angie has a B.A. in Music Education from the University of Alabama in Huntsville and an M.B.A. (EMBA Program) from The University of Alabama.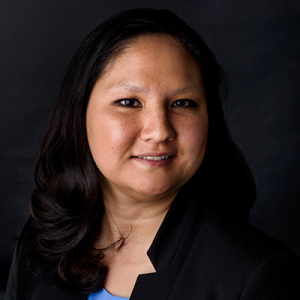 Jennifer Thomas (TEMBA 2014), Past President
Jennifer Thomas is Hourly Energy Scheduler with the Southern Company, in Birmingham, Alabama. She has also served as vice president of Alabama Power's networking group in her division which promotes unity, networking for all employees, and exposure to different people in leadership positions. The Southern Company (NYSE:SO), a leading U.S. energy company serves nine million electric and gas utility customers in nine states through its subsidiaries. Before working with the Southern Company, Jennifer worked in the banking industry. It was during her time at Regions Bank that she knew she needed to obtain her M.B.A. to take her career to the next level. Jennifer has a B.A. in Violin Performance and an M.A. in Music Education from Northwestern University and an M.B.A. (EMBA Program) from The University of Alabama.