Alumni Network
Are you ready to become part of the legacy?
Alumni stay connected through the Executive MBA Alumni Network with a focus on enriching the lives of its members by providing continuing executive education, networking, and social events.
The Culverhouse College of Business Executive MBA Alumni Network's mission is to strengthen the EMBA Program through recruitment efforts and encourage and support alumni to achieve significant and lasting success in their business and professional careers; we maximize the value of knowledge and relationships gained before and after graduation.
Many of the EMBA events are open to prospective students. Join our alumni for a lunch, football tailgate, A-Day breakfast, family day, networking session, or the EMBA Alumni Annual Conference.
Meet the 2022 EMBA Alumni Network Board
---
A Board of Officers elected by the EMBA alumni oversees the Culverhouse College of Business Executive MBA Alumni Network.
"It has been approximately a decade since I have completed the EMBA program in 2011. Since that graduation day, my career has accelerated from managing teams and operations to globally expanding a European-market Leader, and, now, by creating and owning my own global SaaS company. The EMBA program was my stepping stone to this progression as it provided me the strategic perspective to enhance my career. It is an honor to serve as the president of the EMBAAN Board today, and to pay into the engagement, influence, and further success of the program, students and the alumni." Angie Sandritter, Co-founder, CEO, RippleWorx, Inc.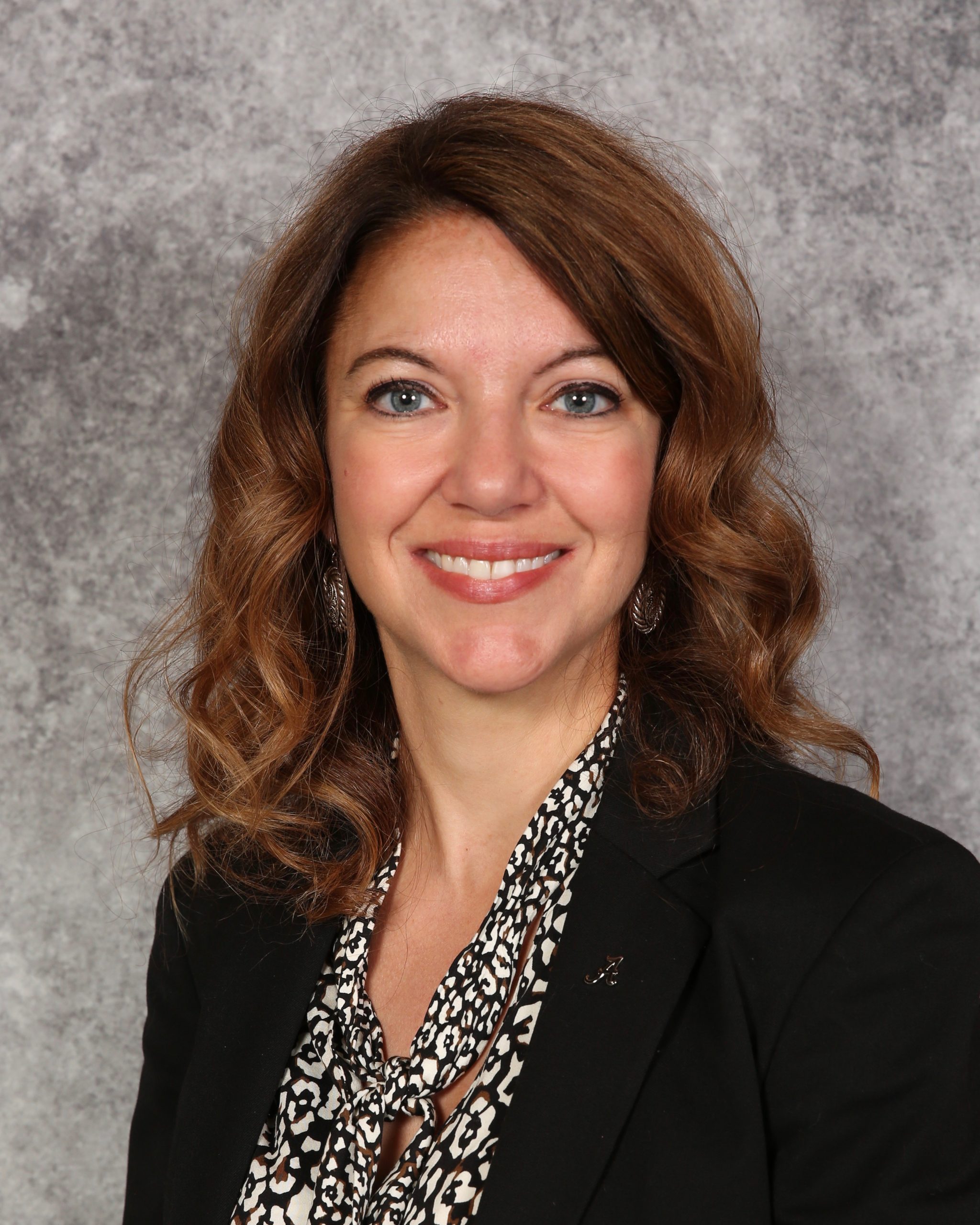 Angela Sandritter (HEMBA 2011), President
Angela "Angie" Sandritter is vice president of Global Services for HAUFE, Inc., in Huntsville, Alabama.  Responsible for building a global services organization consisting of professional services and global customer services. Angie coaches leading global companies with 30,000+ employees on how to implement the leading practices for talent attraction and performance management to build sustainable competitive organizations through employee empowerment.  Before working with HAUFE, she was responsible for international marketing and product development for Huntsville companies – ADTRAN and DIGIUM. As a graduate of UA's HEMBA, she values the program for providing a holistic view of business and the toolkit necessary to lead in organizations today. Angie has a B.A. in Music Education from the University of Alabama in Huntsville and an M.B.A. (EMBA Program) from The University of Alabama.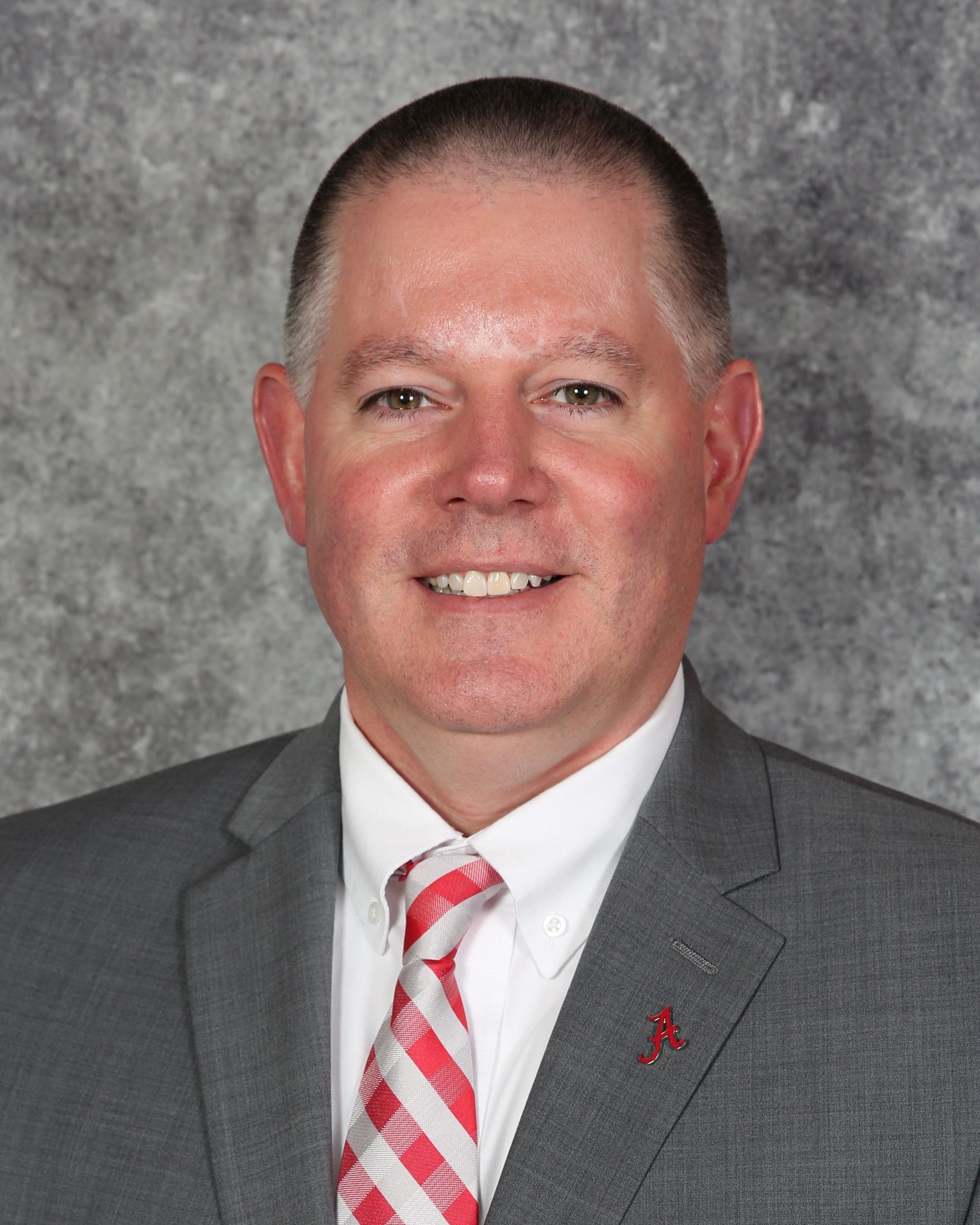 Ryan McDaniel (HEMBA 2016), Past President

Ryan McDaniel is Director, Manufacturing, Strategy, and Planning Office for Nissan North America, Inc. in Franklin, Tennessee. He has been in the automotive industry his entire career and has spent the last 12+ years with Nissan, including an overseas assignment in Japan (2012-2014). He is currently managing all of the future planning for the Nissan Titan program. After graduation, Ryan received an immediate promotion in his manufacturing role, which turned into an opportunity to explore the business side of Nissan. "My professional career was jump-started following the completion of the EMBA program with The University of Alabama. With the increase in my business acumen, being able to understand the big-picture strategy, and the leadership skills gained through the program, I want to be able to pay it forward to the next generation of EMBA graduates," stressed Ryan in his role as EMBA Alumni Board member. Ryan holds a B.S. in Mechanical Engineering from Tennessee State University and an M.B.A. (EMBA Program) from The University of Alabama.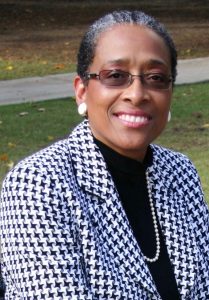 Wanda Howard (TEMBA 2008), Board Member
Wanda A. Howard, PMP, is the Owner/Principal Consultant of B.O.L.D. Endeavors, LLC (BOLDnDev) in Atlanta, GA, a business enterprise to embolden (inspire, prepare, and equip) and offer This Generation diverse opportunities to be courageous and daring leaders spiritually, naturally, and financially. BOLDnDev comes after a successful career in diverse healthcare arenas and twenty years of high-performance enterprise project management, including directing the software implementation team at a Fortune 15 company.
Wanda also has a B.A. in Health Administration from Huntingdon College in Montgomery, where she is currently serving on the Trustee Board and leading the Alumni Working Group for the College's new Race & Justice Initiative.
Thomas Walker (TEMBA 2016) Board Member
Thomas is a product of Birmingham, AL. He earned a bachelor's degree and MBA from the University of Alabama (TEMBA 2016). Thomas is a seasoned automotive retail expert with over a decade of experience managing his family's multiple independent Goodyear tire and auto service shops across Birmingham to leading sales strategies with The Goodyear and Tire Rubber Company for 200+ retail enterprise partners.
Bringing together his experience in automotive, challenges observed in the industry, and abundant love for technology, Thomas co-founded S(w)ervice – a tech-enabled company that partners with auto repair facilities to provide contactless vehicle pick up and drop off for maintenance.
Thomas serves as a member of the Mayor of Birmingham's Small Business Council, the Founder's Committee at Innovation Depot, the University of Alabama Office of Fraternity and Sorority Life Advisory Board, and is an avid program coach for entrepreneurship advancement programs.
In his spare time, Thomas enjoys traveling and exploring different cultures with friends while cheering on the Tide on Saturdays!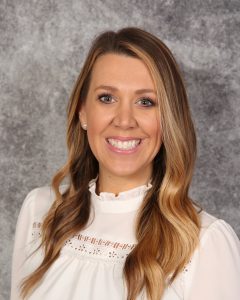 Lacey Schoff (HEMBA 2018), Board Member
Lacey Schoff is director of marketing for Oral Arts Dental Laboratories in Huntsville, Alabama, one of the largest dental laboratories in the country. She is responsible for all marketing strategies and initiatives, including the recent acquisition of a dental laboratory in Costa Rica. In addition to her M.B.A. and B.S. in Marketing from The University of Alabama, Lacey holds an M.A. in Education from the University of Montevallo.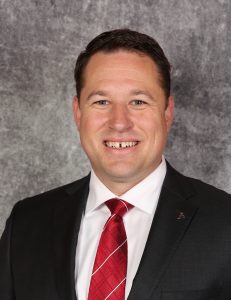 Justin Brown (HEMBA 2016), Board Member

Justin Brown is a senior analyst with DESE Research in Huntsville, Alabama, where he leads two highly visible programs. Justin has a B.S. in mathematics from the University of Alabama-Huntsville and his M.B.A. (EMBA Program) from The University of Alabama.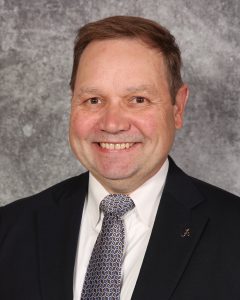 David Lyles (TEMBA 2012), Board Member

David Lyles is the Tuscaloosa Area Local Transportation Manager for the Alabama Department of Transportation. In addition, he has been an adjunct professor in the UA Culverhouse College of Business, where he taught Business Leadership and Business Ethics and was the 2017 recipient of the Steve Woodruff Outstanding Adjunct Faculty Award. David earned both a Bachelor's Degree in Civil Engineering and an M.B.A. from The University of Alabama. He is also a retired U.S. Naval Reserve officer, where he obtained the rank of Lieutenant Commander, Civil Engineer Corps, and earned his qualifications as a Seabee Combat Warfare Specialist.