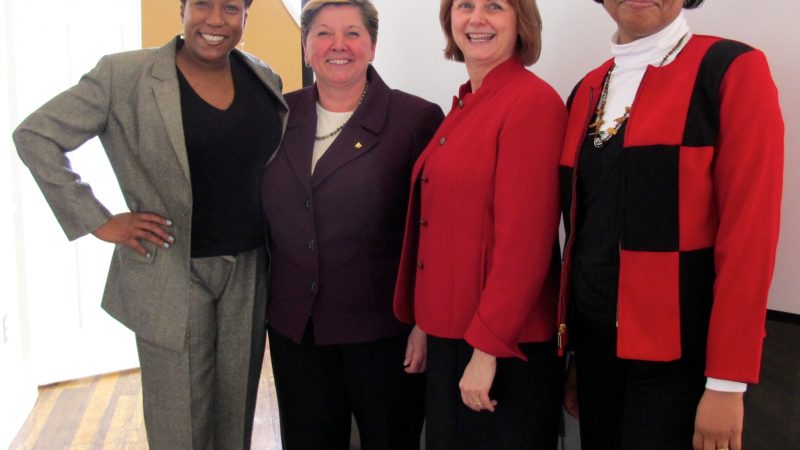 Regions CCO Barb Godin Speaks at Women's Leadership Luncheon
Barb Godin, Chief Credit Officer for Regions Financial Corporation, addressed the Women's Leadership Luncheon on March 19, at the Summit Club in Birmingham. Godin was recently named among the 25 Most Powerful Women to Watch in Banking and Finance by American Banker. Speaking on "Knowing Your Customer's Customer – A Paradigm Shift," Godin brings over 40 years of experience in the banking industry. As CCO, Godin oversees credit policy, credit administration and problem asset management.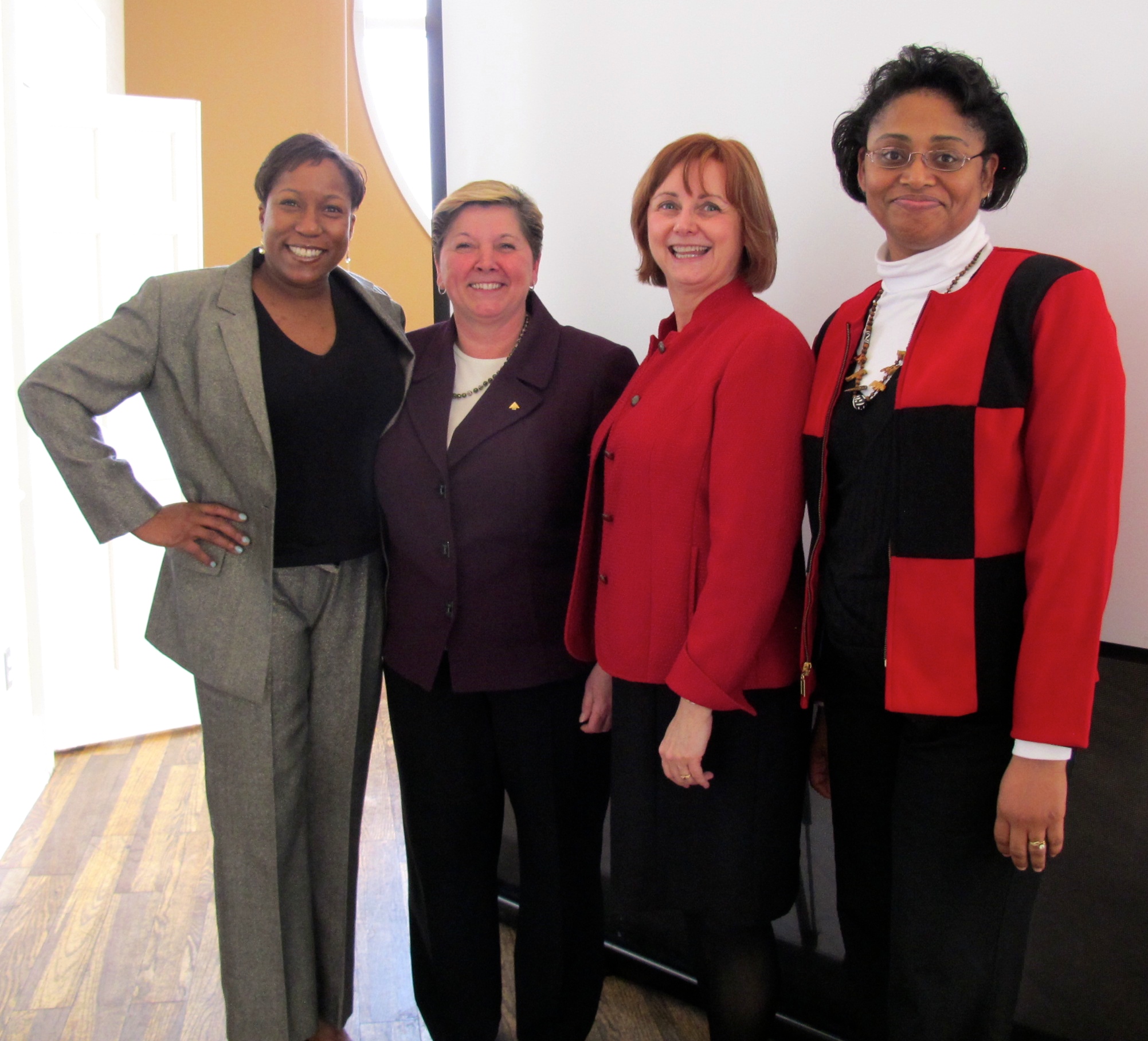 Godin spoke about Regions focus on building relationships with their customers. She shared with the audience her guiding values: curiosity, adaptability and passion which has guided her career. "Success demands curiosity," said Godin, "Never stop evolving and improving your processes."
The Women's Leadership Luncheon is an annual event established by The University of Alabama Executive MBA Program. "The WLL started in 2011, to bring professional women together to network and discuss business and leadership issues," said Donna Blackburn, Director of EMBA Programs in the Culverhouse College of Business. "We were also fortunate to partner with the Women's Exchange for our annual event. The WE is a great forum for businesswomen to connect, build relationships, and share information while showcasing the success and contributions of women. It was a perfect fit for what we were trying to achieve with the Women's Leadership Luncheons," said Blackburn.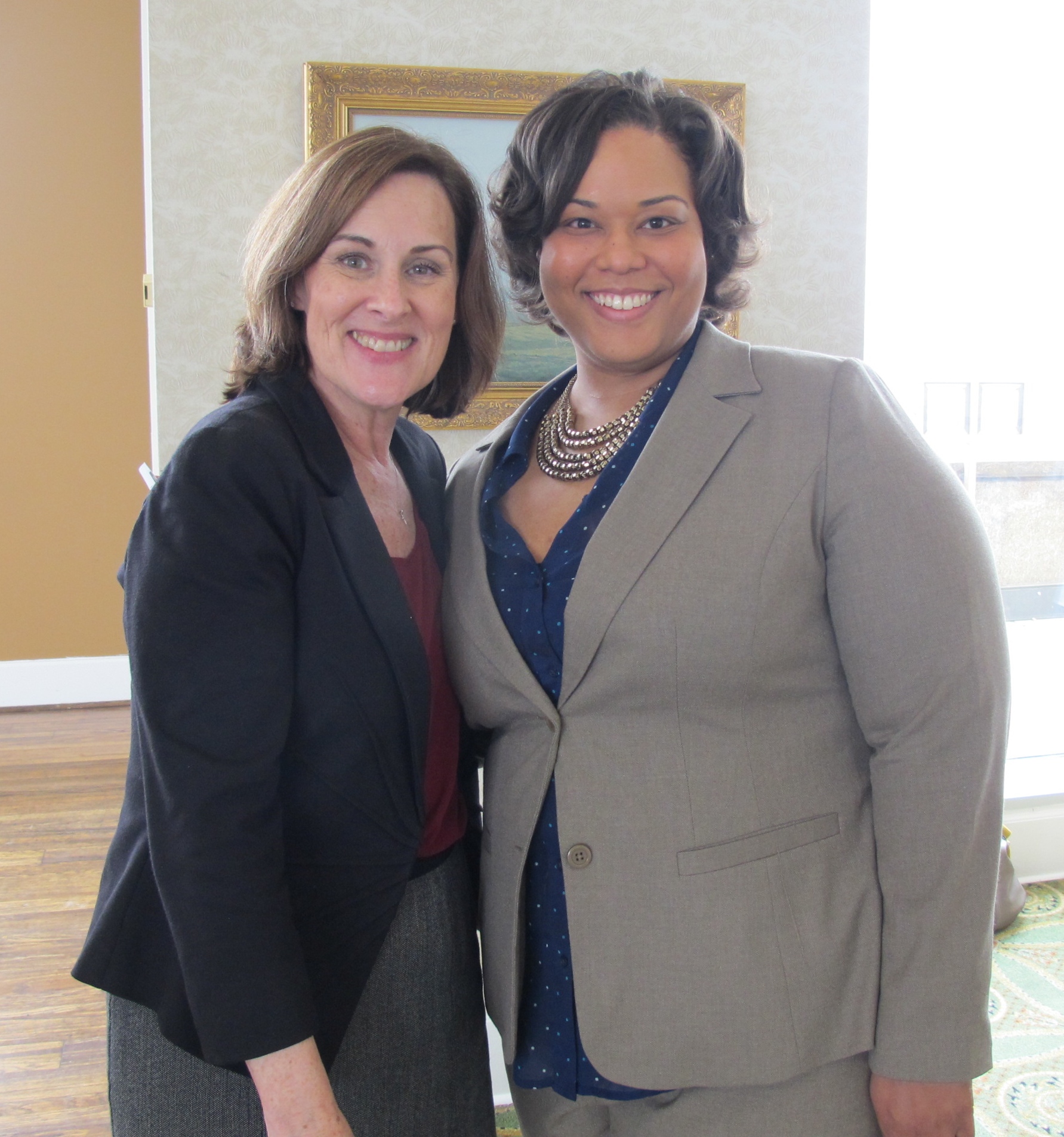 The WLL is open to Culverhouse College of Commerce graduate students, alumni, members of the Women's Exchange, and to any woman who would like to join our discussion of issues that support and promote women leaders in business.