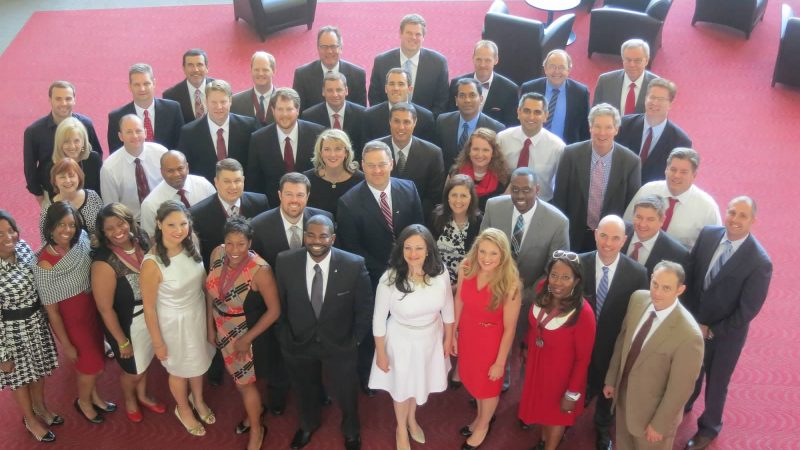 Congratulations, Class of 2014!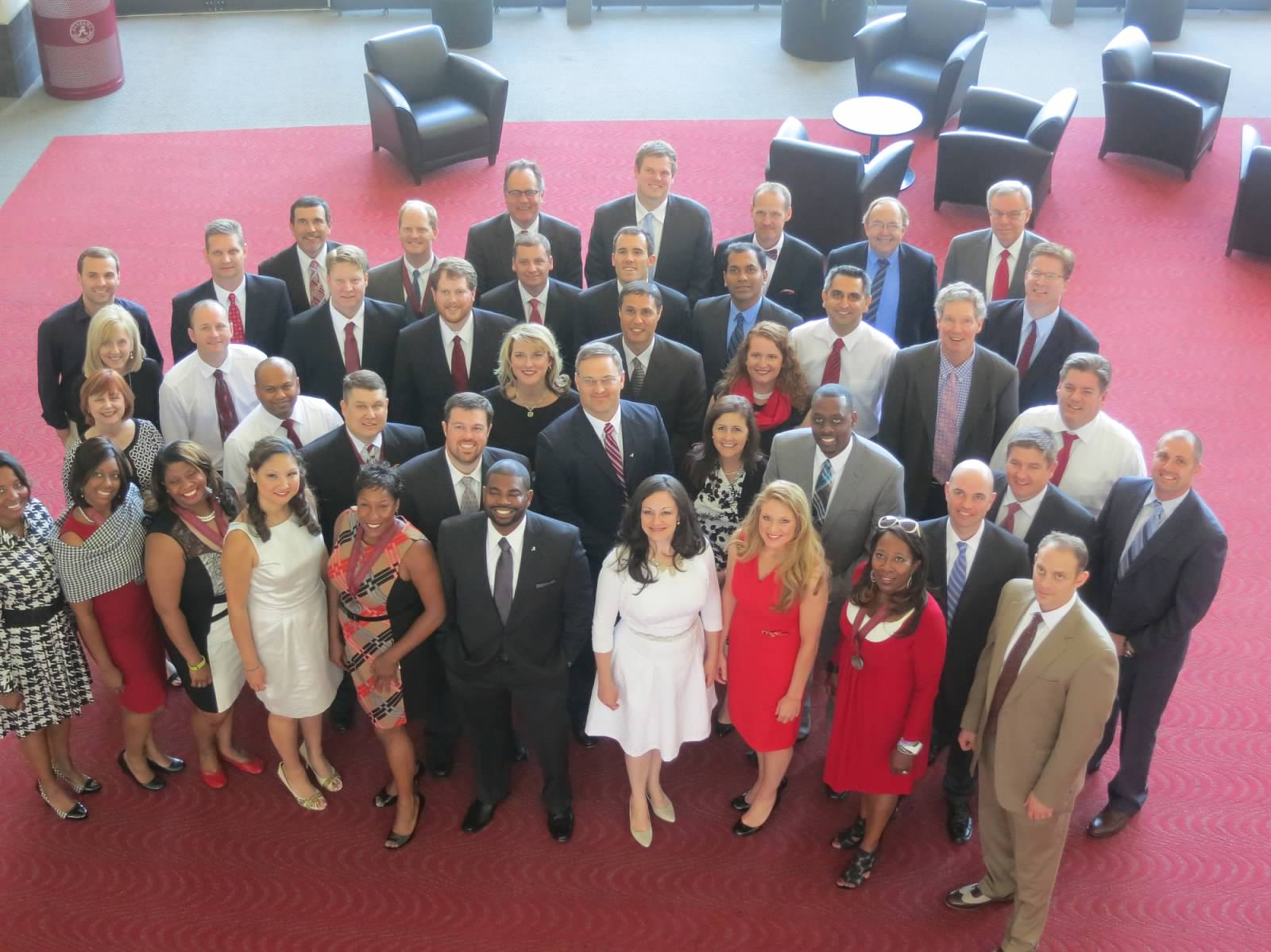 Thirty-eight graduates from the Culverhouse College of Commerce Tuscaloosa and Huntsville EMBA programs at The University of Alabama walked the stage on the morning of Saturday, May 3rd. Surrounded by stunning views of the Walk of Champions and the field,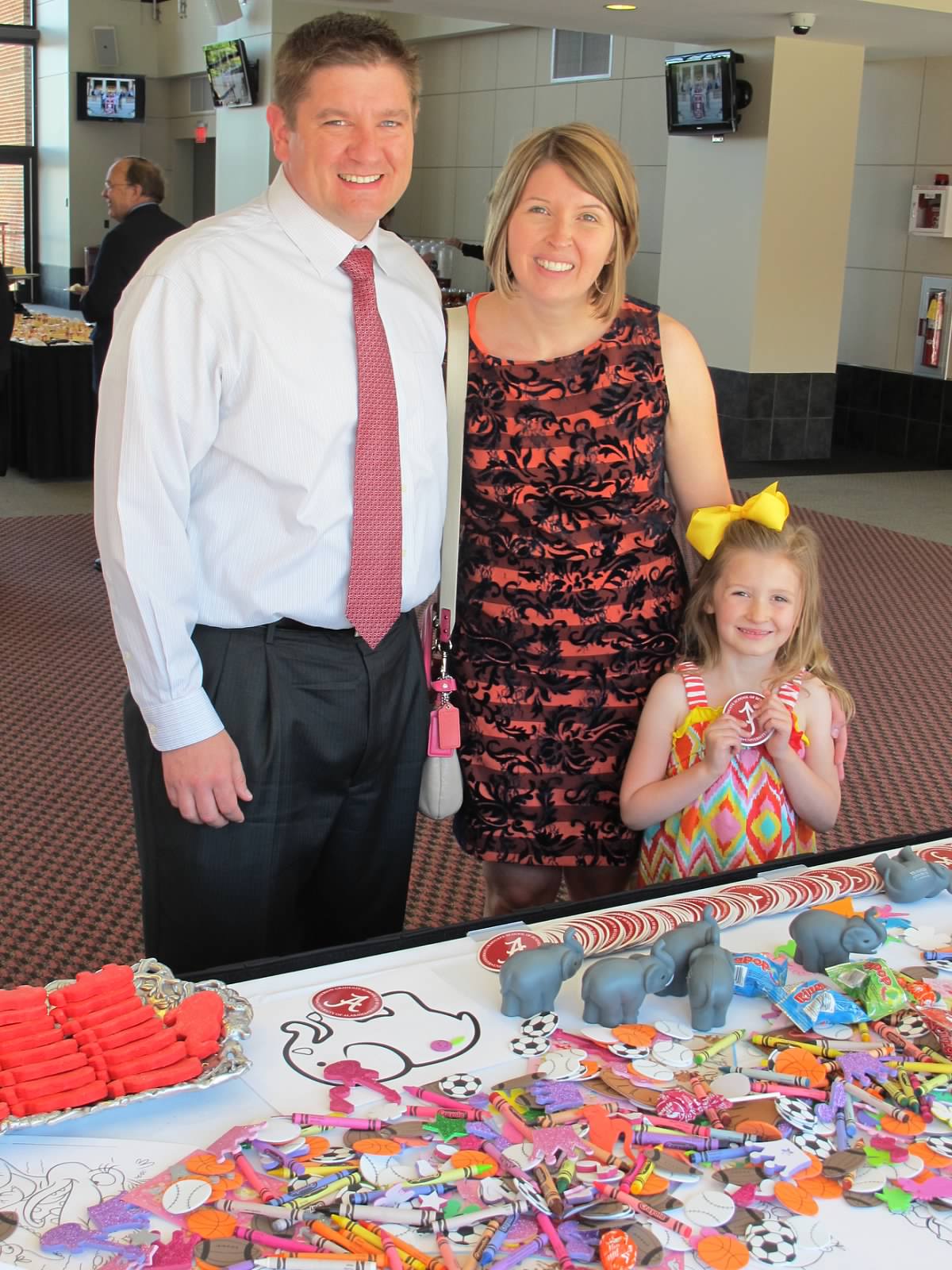 EMBA staff and faculty joined the graduates and two hundred and sixty-five of their closest friends and family for a banquet in the North Zone of Bryant-Denny Stadium directly after commencement. The event was filled with pride and fond memories as families reconnected over the success of their graduates. After the luncheon and award ceremony, the graduates and their families were given a tour of the stadium including the home team's locker room, tunnel, and skyboxes.
One of our graduates, Nag Padur, was noticeably absent. His wife was giving birth to their daughter, Eaksha.  Born on her father's graduation day, Eaksha's name means "sight," and can be loosely translated as "knowledge of soul." Congratulations to the Padur family.
Awards were given to recognize each class's President, Vice President, and MVP, as well as each student that completed the program with a 4.0 GPA. Recongnized were HEMBA's President Staci Woods, Vice President Dana Runager, and MVP Matthew Brent Gardner and TEMBA's President Christopher Jones, Vice President Sonya Ogletree, and MVP Paul Mongeon. Graduates that earned a 4.0 GPA include Huntsville's Patrick Ellinger, Matt Gardner, and Nag Padur and Tuscaloosa's Matt Bogue, Mrinal Dhar, Jeff Leroy, and Paul Mongeon. We are extremely proud of our graduates for these outstanding achievements.
Both the Tuscaloosa and Huntsville classes delivered a Dr. James F. Cashman Faculty Award as well as an EMBA Faculty Excellence Award. The Dr. James F. Cashman Faculty Award honors the memory of the late EMBA Strategy Implementation professor who lived by high standards of integrity and served as a pristine example for his students. The award, given to a faculty member that reflects Dr. Cashman's positive influence, was presented to Dr. David Mothersbaugh (HEMBA) and Dr. Ronald Dulek (TEMBA). The EMBA Faculty Excellence Award was presented to Dr. Ronald Dulek (HEMBA) and Dr. Brian Gray (TEMBA).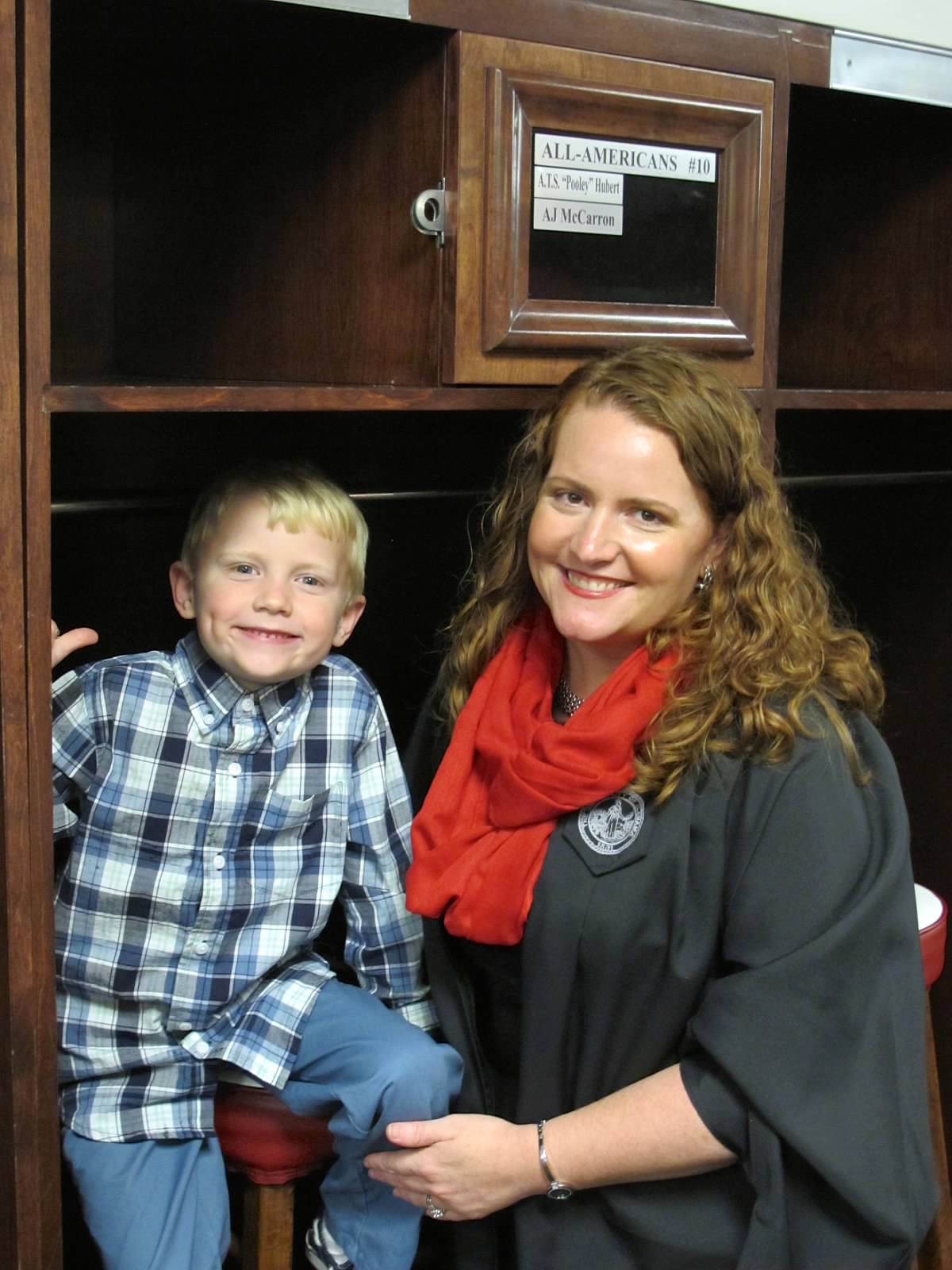 Once again, congratulations to the Executive MBA Class of 2014:
Sam Barall, Havis, Inc.
Matt Bogue, The Dutch Group
Karen Braxton, Clear Channel Media
Tim Brown, Flexco
Myers Bruso, Farmco Builders Inc.
Ray Chowdhury, Missile Defense Agency
Jason Cochran, League of Southeastern Credit Unions
Brandon Cole, Sanmina – SCI, Technology
Will Coulter, High Rock Group International
Kathi Dawn, Genesis Healthcare LLC
Mrinal Dhar, DCH Regional Medical Center
Patrick Ellinger, Emerson Network Power
Edward Eskridge, Honda of America Manufacturing, Inc.
Corey Farris, Walter Energy
Ed Galvin, Sandvik Mining & Construction LLC
Matt Gardner, International Fire Protection
Emmett Garrett, USA Aviation Flight Test Directorate
Ted Gryska, Two Men and a Truck
Daayge Harvil, Wee Care Academy
Ashley Jackson, UAB Medicine
Christopher Jones, Southern Light
Robert Justice, Scientific Research Corporation
Scott Knighton, Blastcrete Equipment Company
Jeff Leroy, Central Garden and Pet
Marshall Liles, Nissan North America
Josh McGill, Applied Chemical Technology Inc.
Paul Mongeon, North America Coal – Red Hills Mine
Gary Morrison, Regions Financial Corporation
Janet North, Nucor Steel
Sonya Ogletree, Tempest Global Consulting, Inc.
Nag Padur, ADTRAN, Inc.
Dana Runager, River City Center
Sunil Singh, IBM
Krystal Swann, Raycom Media
Jennifer Thomas, Alabama Power
Brad Wood, US Air Force
Staci Woods, Oracle
Tamaria Yarbrough,  Alacare Home Health and Hospice