Traditions of Excellence
By Laci Williams
Students who have earned their MBA degrees from The University of Alabama's Executive MBA program have a history of establishing themselves as industry leaders in the corporations and businesses they serve. Tommy Walker, Tuscaloosa EMBA (TEMBA) 2016 graduate, is a prime example of putting his MBA to immediate use and exploring one's place in the entrepreneurship realm.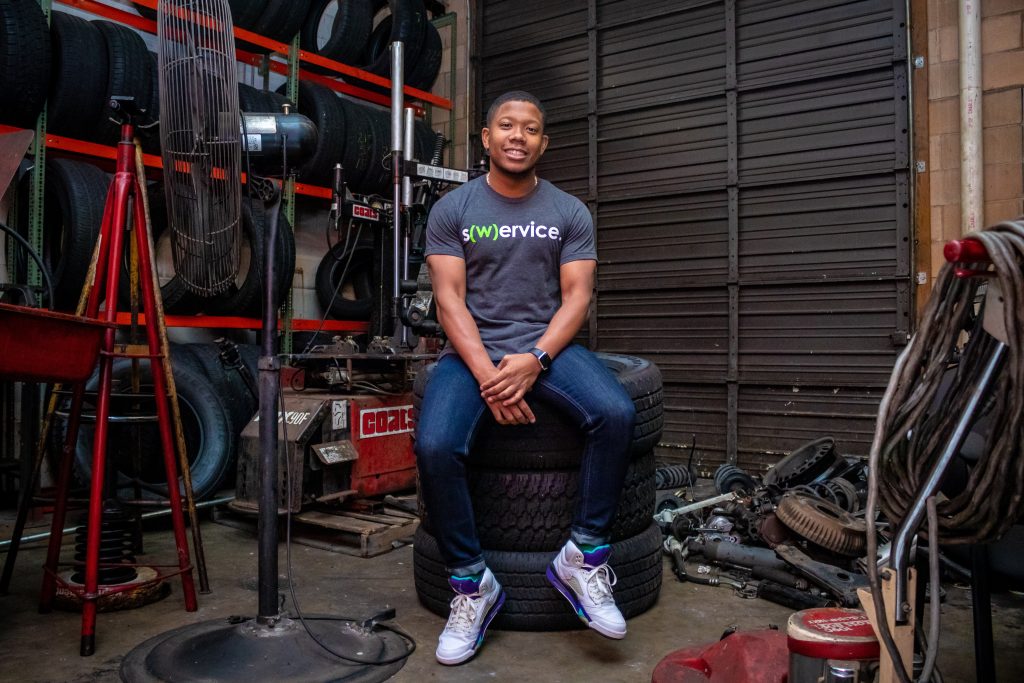 In a very short conversation with Walker I was able to see his vision. I learned a lot about his experience in the EMBA program and how it shaped the creation of S(w)ervice, an on-demand automotive maintenance service for automotive repair shops. As an entrepreneur, businessman, and a two-time graduate of The University of Alabama, he has put his own, unique spin on the automotive maintenance industry and continues to add to the list of all of the amazing things UA EMBA alumni are involved in, professionally and personally.
S(w)ervice is a one-stop system designed with auto maintenance in mind. With scheduling, a convenient mobile app, and valet vehicle services, S(w)ervice aims to increase the overall productivity and efficiency of auto shops, while also directly making the experience for the consumer better. Ultimately, this app is not only beneficial for the automotive maintenance shops, but also for the customers who frequent those shops for all of their auto care needs. A goal for S(w)ervice is to help traditional auto shops move away from traditional marketing and provide customers with a digital, technological solution to their problems. According to Walker, S(w)ervice provides consumers with, "accessibility right at your fingertips." Walker and his partner plan to expand their service and scale of the application so that it can be used by larger dealerships and national enterprise retailers.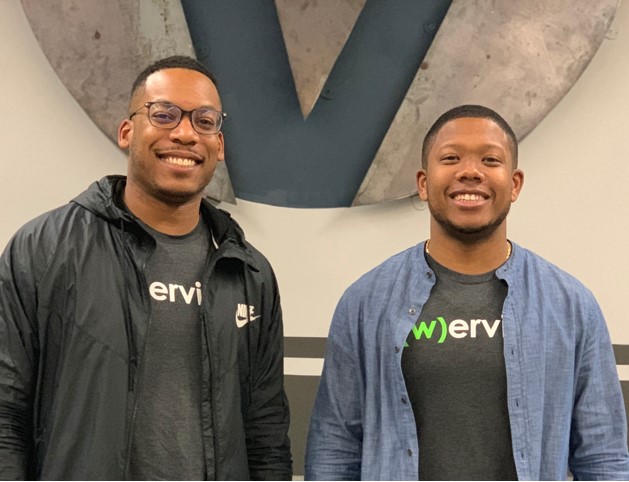 You might be wondering where the idea for S(w)ervice came from; it turns out auto maintenance is in Walker's blood. Walker and his family have three independent auto service locations. Walker has both mechanical and managerial experience within his family's shops, so if anyone knows the ins and outs of the automotive maintenance industry, it's him! Walker also has some post-undergraduate experience working with Goodyear in their headquarters.
Tommy is an extremely active member of the National Black MBA Association (NBMBAA) and is a member of the Charlotte, NC chapter of NBMBAA. His involvement in this organization has been very valuable to not only Walker's development as a professional, but also as his company begins the process of establishing S(w)ervice. Tommy and his partner have also participated in the NBMBAA Scale-up Pitch competition, encouraging members of National Black chapters across the nation to create startups that are scalable. Tommy and his partner have had tremendous success with participating in and gaining investments and advice from professionals around the nation. The very first competition that Walker participated in was the Rise of the Rest National Competition in Birmingham, AL in May 2018, where S(w)ervice competed as a finalist. Most recently, S(w)ervice was accepted into the Velocity Accelerator cohort for 2019 and was able to secure at $50,000 investment!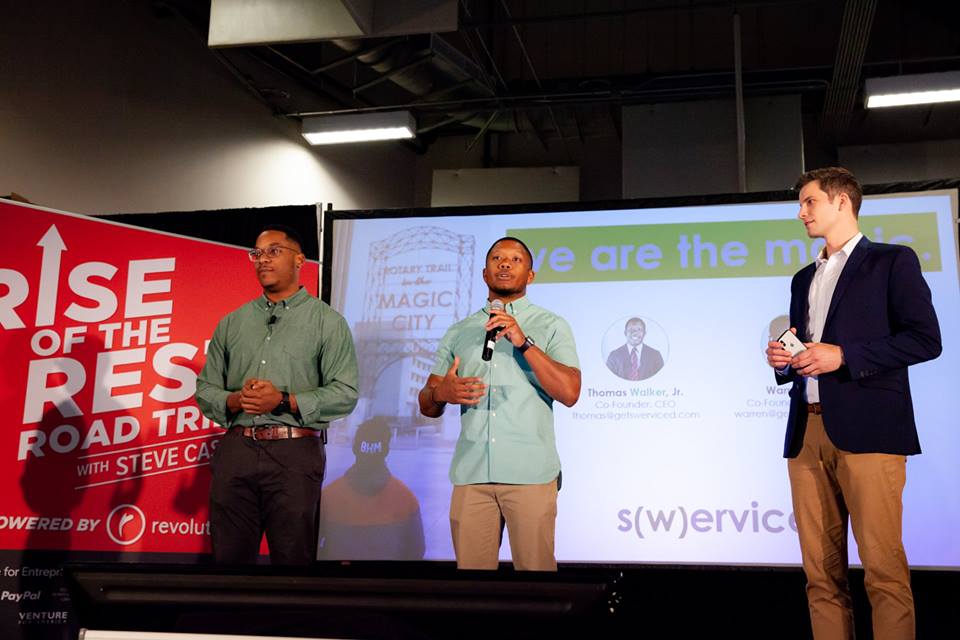 Overall, the EMBA program was very influential to Walker and his experience as an entrepreneur. Having classes in the program that taught practical skills, Walker was able to transform the knowledge he gained in the classroom into immediate action with his own business. In addition to courses, an international trip, outside speakers, and diverse, high-achieving classmates, Walker was able to have many different experiences and learning opportunities. Congratulations Tommy and we look forward to seeing where S(w)ervice takes you!
For more information on the UA EMBA Program, contact Cheryl Altemara at caltemara@cba.ua.edu or call 205.348.4501. To request information now, click here.