EMBA Alumni Return to Campus for Annual Conference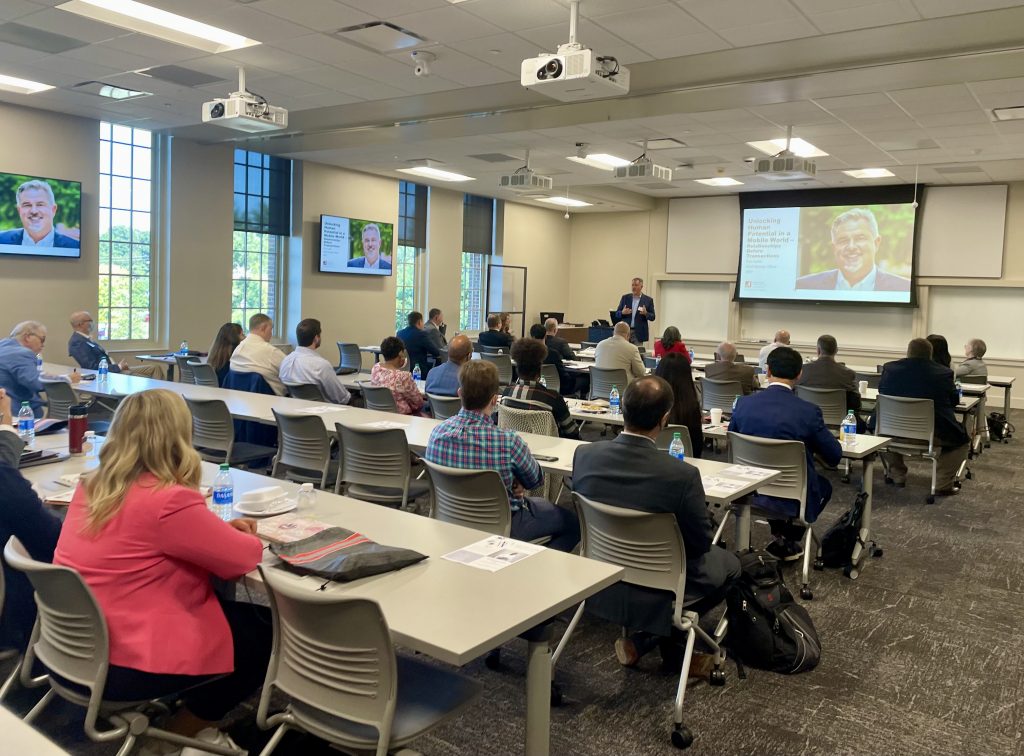 By Jameson Hollis
Alumni returned to Tuscaloosa on October 7-8 for the eighth annual EMBA Alumni Network (EMBAAN) conference. In attendance were alumni, current EMBA students, faculty, staff, and guests. This year's conference focused on reframing the workplace: how disruptive companies are navigating the post-pandemic world.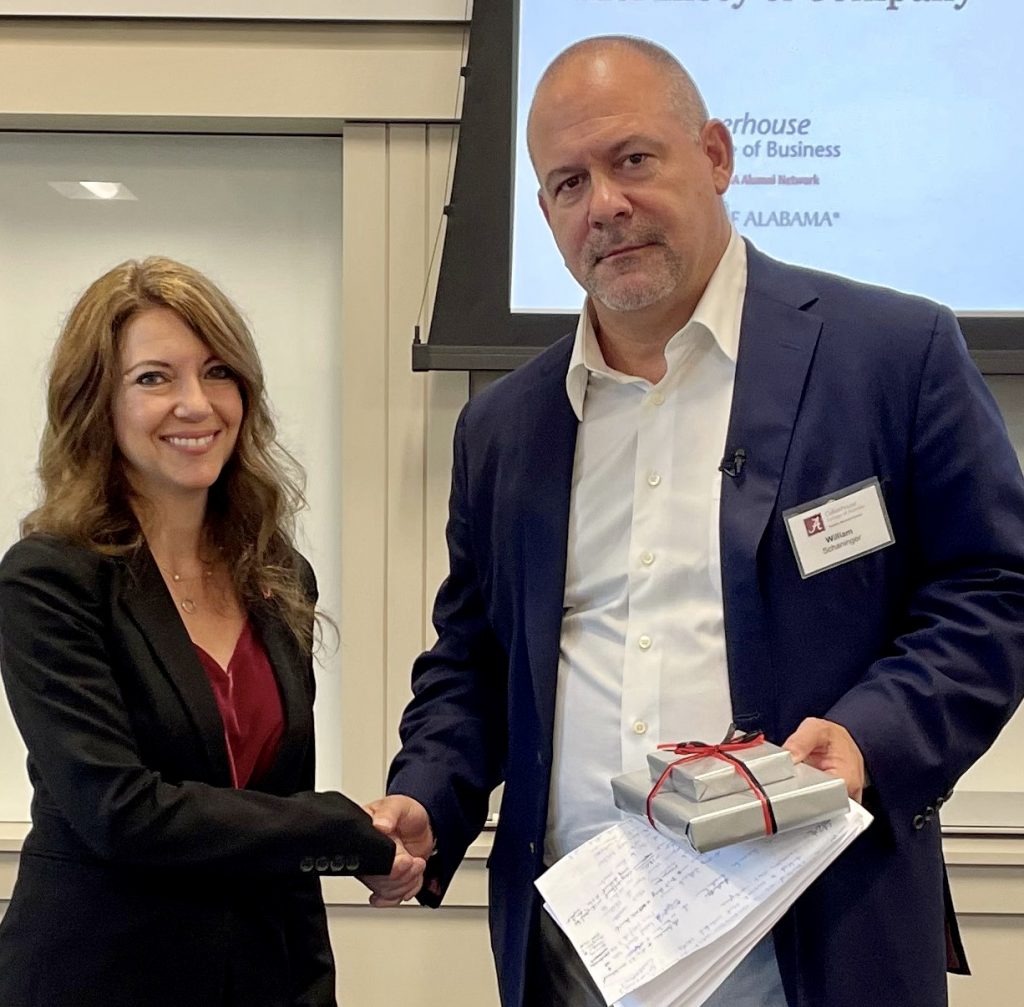 The alumni kicked off the conference Thursday evening with a reception in the new Hewson Hall before heading out for dinner in Tuscaloosa. On Friday, October 8th, the conference began with keynote speaker Bill Schaninger, Senior Partner at McKinsey & Company, discussing how automation impacts the post-pandemic workplace, why workers leave their companies, and workplace values. Next, Tom Leddo, Chief Strategy Officer, MD7, discussed impacting workplace culture through knowing who you are, valuing relationships over transactions, and focusing on teams that create a culture of innovation.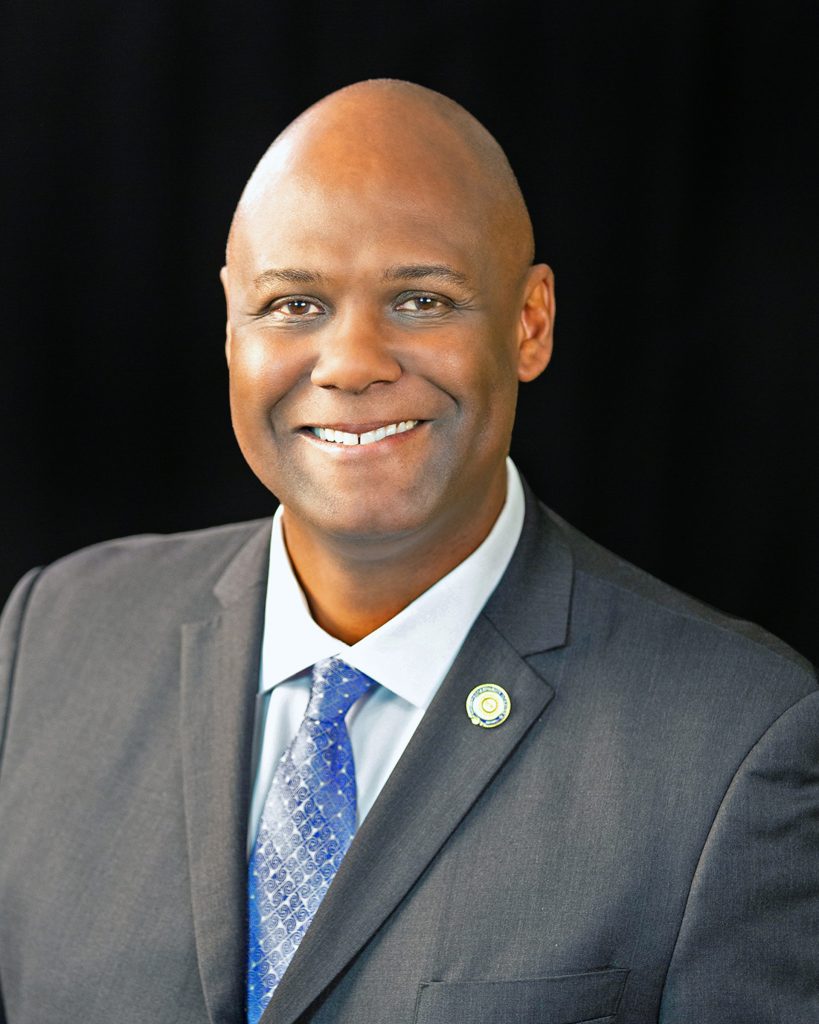 The attendees also heard from a panel of human resource professionals about how their organizations worked through the challenges of COVID. The panel included Brandon Barnhill, Director of Human Resources, Pilot Catastrophe Service; Harry Hobbs, Vice President Employee Engagement, Huntsville Utilities; Warren Wills, Strategy Principal, North Highland, and Co-Founder, S(w)service; and moderator Angie Sandritter, Co-Founder and CEO, RippleWorx. The panel discussed the impact of employee well-being on their organization and offered advice on developing leaders while promoting diversity, equity, and inclusion. They also talked about how they have guided their company through supply chain shortages and touched on the potential long-term impacts of the pandemic on their respective organizations.
Ryan McDaniel, EMBAAN past president, presented the 2021 EMBAAN Alumnus of the Year award to Ray Curry (EMBA 2013), President, United Auto Workers International. He thanked the Board for their leadership and commitment to the EMBA Alumni program. He also commented on how the "UA EMBA program generated an immediate return on investment for him in multiple career promotions and continues to benefit him, as well as the importance of giving back to The University of Alabama and the Culverhouse College of Business."
Also, at the conference, the 2021 EMBAAN Board President Angie Sandritter recognized outgoing board members Lacey Schoff, David Lyles, and Ryan McDaniel. The annual event concluded with the introductions of the new 2022 EMBAAN Board members.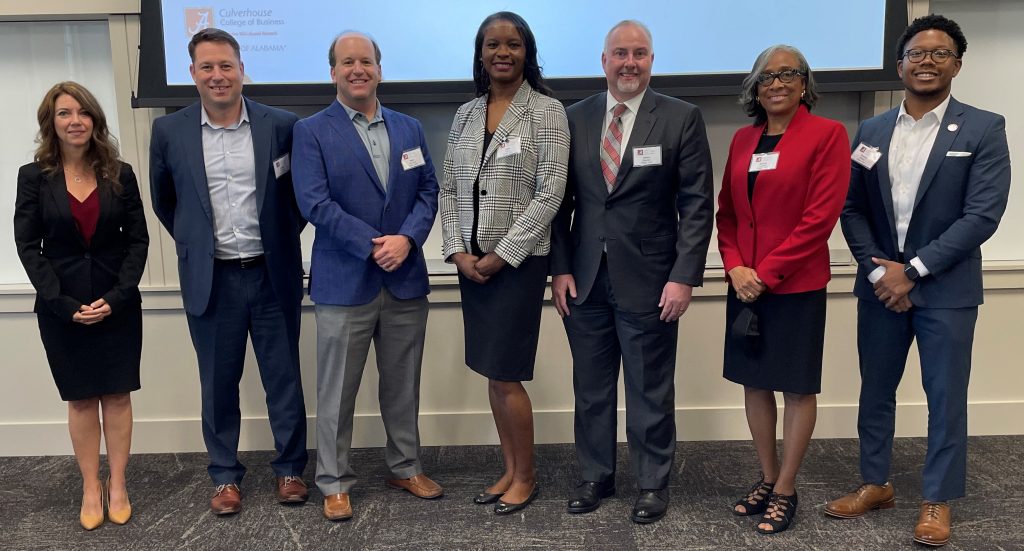 For more information on the UA EMBA Program and our EMBA Alumni Network, contact Cheryl Altemara at caltemara@culverhouse.ua.edu.