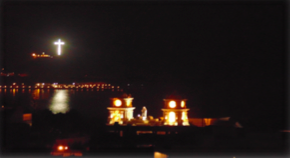 Experiencing Peru


A famous American author once said "If you reject the food, ignore the customs, fear the religion and avoid the people, you might better stay at home." (James Albert Michener) It's easy to say we are glad we didn't stay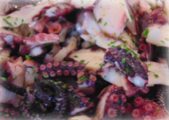 home. We had the unique opportunity to see Peru not as tourists, but through the eyes of the people who work, live and love their country. With the lens of business leaders, our snapshot of Peru led us to believe they have great hope for the future. From people offering their artwork for a fee, to businessmen who are creating jobs, we had the opportunity to be exposed to the next generation of capitalism.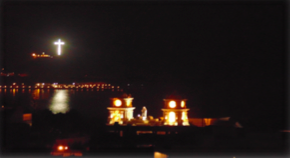 Peru is a beautiful country with an outward love of God, Christ and each other. It's shown in the monuments of crosses that offer light to the city skyline at night. It's seen in the gorgeous catholic churches' set-ups for worship and smaller displays even in the hospital. Although we spoke muy poco español, the people were willing to decipher through our accents and our English to be of service to our needs.
It's interesting how a place so far from home can instantly feel like Anywhere, USA. The constant honking and terrible traffic invoke the feeling of New York City. The cool, almost cold, calm nights feel like San Diego in the summer time. And the hot humid days feel like a game day in Tuscaloosa. (Roll Tide!) And what's great is that it's all in one place — Lima, Peru.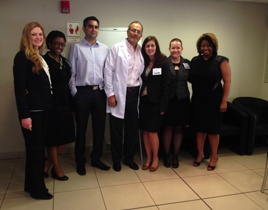 The greatest take away from this trip is gratefulness. Grateful, that with all of our problems, we still live and work in one of the greatest countries in the world. Hopefully what we've learned about business and culture will make us better American citizens and willing to change the world by upholding our perception of greatness not in judgment, but in cooperation.
Team: Crimson Cares
Kathi Dawn, Mrinal Dhar, Ashley Jackson, Dana Briley Runager, Krystal Swann and Tamaria Penick Yarbrough