Manderson EMBA Welcomes New Associate Dean Sharif Melouk
By Laci Williams, January 18, 2019
Now that the holidays are over and we're back in full swing to finish out the Spring 2019 semester, Manderson Graduate School of Business and the Executive MBA Program would like to share some exciting news! Please welcome Dr. Sharif Melouk as the new Associate Dean of the Manderson Graduate School of Business.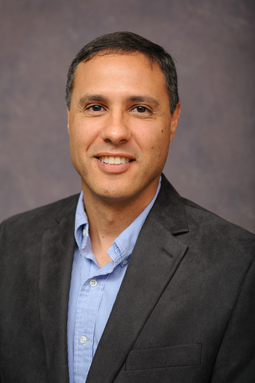 Dr. Melouk has been with Culverhouse College of Business since 2007 as a faculty member in the Operations Management program. He has taught the Business Spreadsheet Analytics course in the EMBA program since Spring 2013. Dr. Melouk also served as the doctoral program coordinator for the Operations Management program.
Melouk earned his M.B.A. and B.S. in Mechanical Engineering from Oklahoma State University and his Ph.D. in Industrial Engineering from Texas A&M University, but his path had some interesting bumps and turns. Dr. Melouk considered medical school but ultimately decided that academia was where he wanted to be. His research primarily employs simulation, modeling with applications in healthcare, transportation, emergency response, and production operations. Dr. Melouk is driven, passionate, and excited to continue the legacy of Manderson and all of its successes.
He is married to Dr. Burcu Keskin, a professor in the Operations Management program and who is also an alum of Texas A&M University. Dr. Keskin also teaches in the HEMBA and TEMBA programs at UA. They have two children, and Dr. Melouk is not only an Associate Dean and father but also coaches his children's sports teams.
Dr. Brian Gray stepped down as Associate Dean on January 2nd of this year and returned to teaching. He is loving being back in the classroom and engaging more with students and faculty! He is actively working on his research and is enjoying having the extra time with his family and grandchildren.
For more information on the UA EMBA Program, contact Cheryl Altemara at caltemara@cba.ua.edu or call 205.348.4501. To request information now, click here.