UA EMBA Alumnus Ray Curry Attends Historic White House Bill Signing
By Jameson Hollis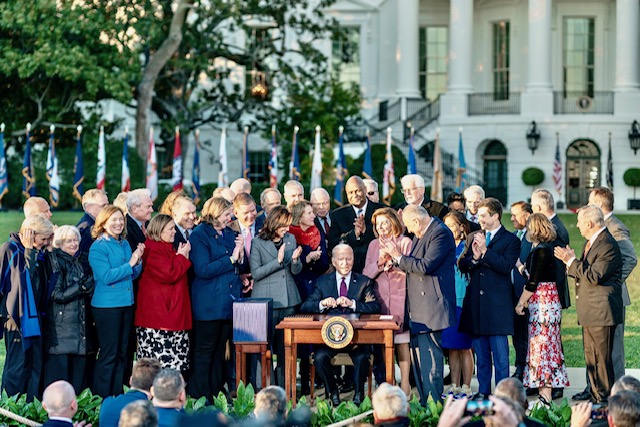 On Monday, November 8, President Biden signed one of the largest infrastructure bills in U.S. history. Ray Curry, current President of UAW and University of Alabama Executive MBA alumnus (Class of 2013), witnessed the White House Lawn historic signing. The infrastructure bill includes funding to improve roads, public transportation, electric energy, and electric cars.
As President of UAW, which consists of more than 400,000 active members, the infrastructure bill will aid auto workers by allowing Detroit, home of General Motor's largest car plant, to maintain its status as a leader in mobility in the state of Michigan.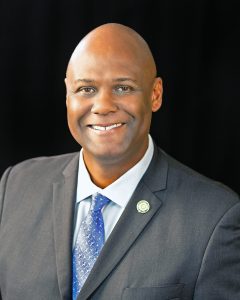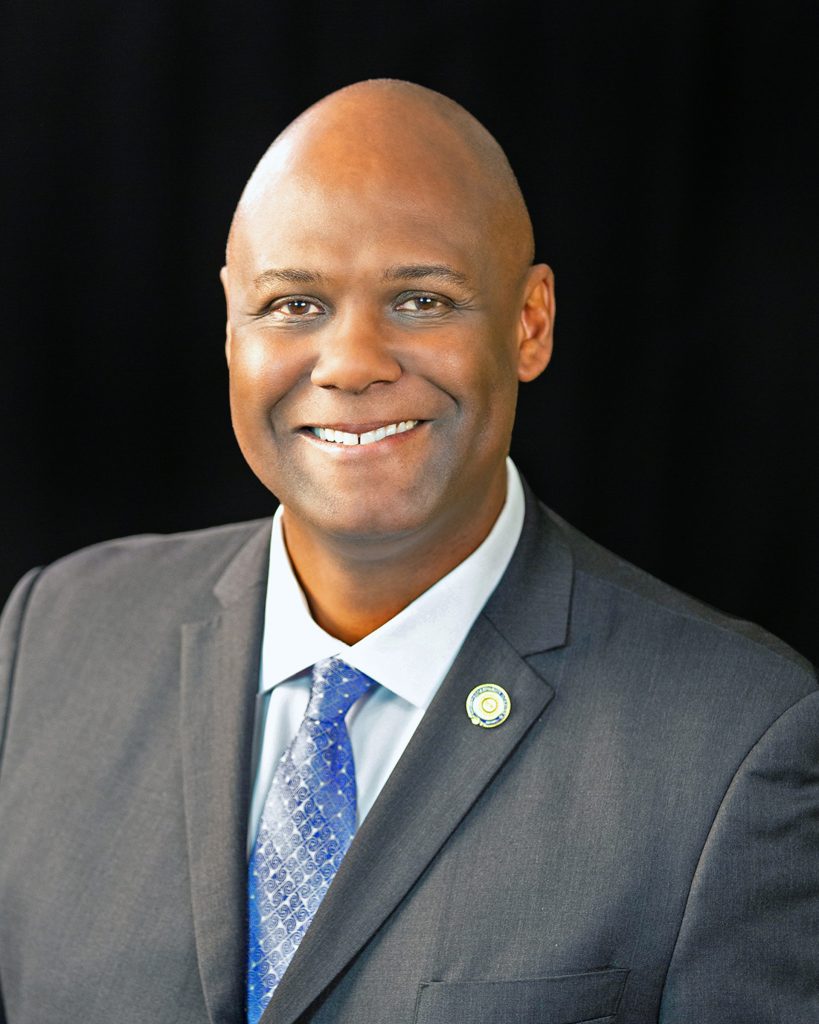 After being elected as the UAW Secretary-Treasurer at the 37th Constitutional Convention, Ray Curry was elected President of the UAW on June 28, 2021, by the International Executive Board. Ray Curry has substantial experience as a labor union leader and has represented countless auto workers across the United States.
During the EMBA Alumni Network Conference in October, Ray Curry was honored with the 2021 EMBAAN Alumnus of the Year award. The award recognized his exceptional career accomplishments and his ability to exemplify what it means to be a University of Alabama alumnus in the workplace and the community.
President Joe Biden acknowledged Ray's ability to represent auto workers by stating, "Nobody does more to look out for American auto workers than Ray Curry." Ray also celebrated his 56th birthday, which he referred to as a week of blessings. Once the president thanked Ray Curry for hosting him in Detroit, he made sure to wish him a happy birthday.
The new infrastructure bill could present an opportunity for car companies to promote and expand the electric car business. As auto workers are operating along with this ongoing growth, Ray Curry will be representing a considerable amount of these workers. The bill signing is one of the many great joys in Ray's role representing the UAW's 1.2 million active and retired members.