As 2021 draws to a close, we are honored to have many fantastic professionals graduating from our EMBA Huntsville cohort.
Commencement at The University of Alabama will be on December 11
th
.
Emily Newton, a Contract Management Specialist for The Boeing Company, gives us an insider's look at how The University of Alabama EMBA Program positively changed many aspects of her life. Desmond Clay, a Business Development Analyst for Torch Technologies, Inc., illustrates the impact of the EMBA Program in bridging the gap between transitioning out of the military while also opening doors for future career opportunities.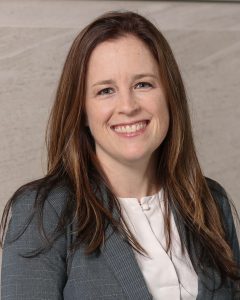 Can you provide a general overview of your career path thus far? 
Newton: My career began in 2002 after graduating from The University of North Carolina at Wilmington. My first job was as a receptionist in a small law firm in California, and eventually promoted to a paralegal.  My paralegal career spanned approximately 12 years (throughout California and Alabama) until I began my Boeing career in 2017.  I was a SAHM for about five years after our daughter, Abigail, was born.  I am now working in the Contracts function, and I have found it to be very interesting and exciting; I learn something new each day, and I cannot wait to see where this career path at Boeing takes me in the future.
How has the Executive MBA Program at U.A. helped you in your job roles thus far? 
Newton: The EMBA has expanded my understanding of the different business functions, how they interconnect, and the vital role they each play in the day-to-day business.  With my newly acquired knowledge, I can confidently speak about finance, strategy, or any subjects I studied in the program.  Additionally, the EMBA program provided me with experience to improve my public speaking, negotiation, teamwork, and networking skills, which I will utilize each day in my role.
What advice do you have for others to start an Executive MBA degree program?
Newton: I was very hesitant to go back to school after almost 20 years, but I am so very glad that I "bit the bullet" and applied for the program.  My advice is to push yourself out of that comfort zone, put in the time and work it takes to succeed, and know that in the end, it will benefit you in ways you never imagined.
Tell us a bit about your company. Has your role in the company changed?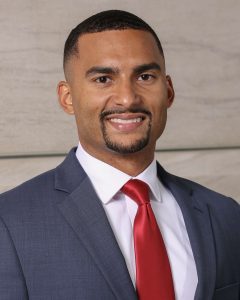 Clay: Torch Technologies, Inc. is a 100% employee-owned company headquartered in Huntsville, Alabama, with employee-owners located in 15 different locations. We provide superior research, development, and engineering services to the Federal Government and the Department of Defense. As one of the nation's top 100 defense companies, our services directly support the men and women who serve our country.
My role has changed since starting the Executive MBA program. I began working for Torch in January 2021 as a Program Integrator, and now I am the Business Development Analyst for my division.
What was the Executive MBA program journey like for you? 
Clay: I began the program as an Active-Duty Army Officer. I returned to the U.S. from a 9-month rotation to Europe just one month before the program started in August 2020. I returned to Savannah, Georgia, where I was stationed until I transitioned to an internship in Huntsville with Torch in October. My first semester was challenging due to the many transitions. I reintegrated with my family after being separated for a year, started a new job, and, to top things off, began an intensive UA EMBA program. The program allowed me to bridge the gap between transitioning out of the military and opening doors for career opportunities.
What advice do you have for others to start an Executive MBA degree program?  
Clay: No matter where you are in your career or personal life, if this is something you want to do, go for it. There will never be a "perfect time" to start. Make the leap now!
How have you or your family changed as a result of the Executive MBA experience? 
Newton: Another benefit of the program is the change I see in our ten-year-old daughter; she has watched me work very hard these past 17 months, and I believe it's pushed her to work harder in her studies.  She is very proud of my hard work and witnesses firsthand that a woman can be a mother, wife, student, and have a career all at once, just maybe not all at 100%, and that is okay!  Hopefully, this inspires her in her career as she grows up. 
Clay: My family has grown closer during this program. There were many sacrifices like family events and staying up late to study. The program taught me to take full advantage of the time we have together. I cherish the little things with my kids and try to be more intentional in devoting my full attention to them.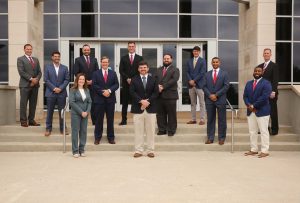 To request more information and to find out how The University of Alabama Executive MBA Program can impact your career, contact Cheryl Altamara at caltemara@culverhouse.ua.edu or 205-348-4501.