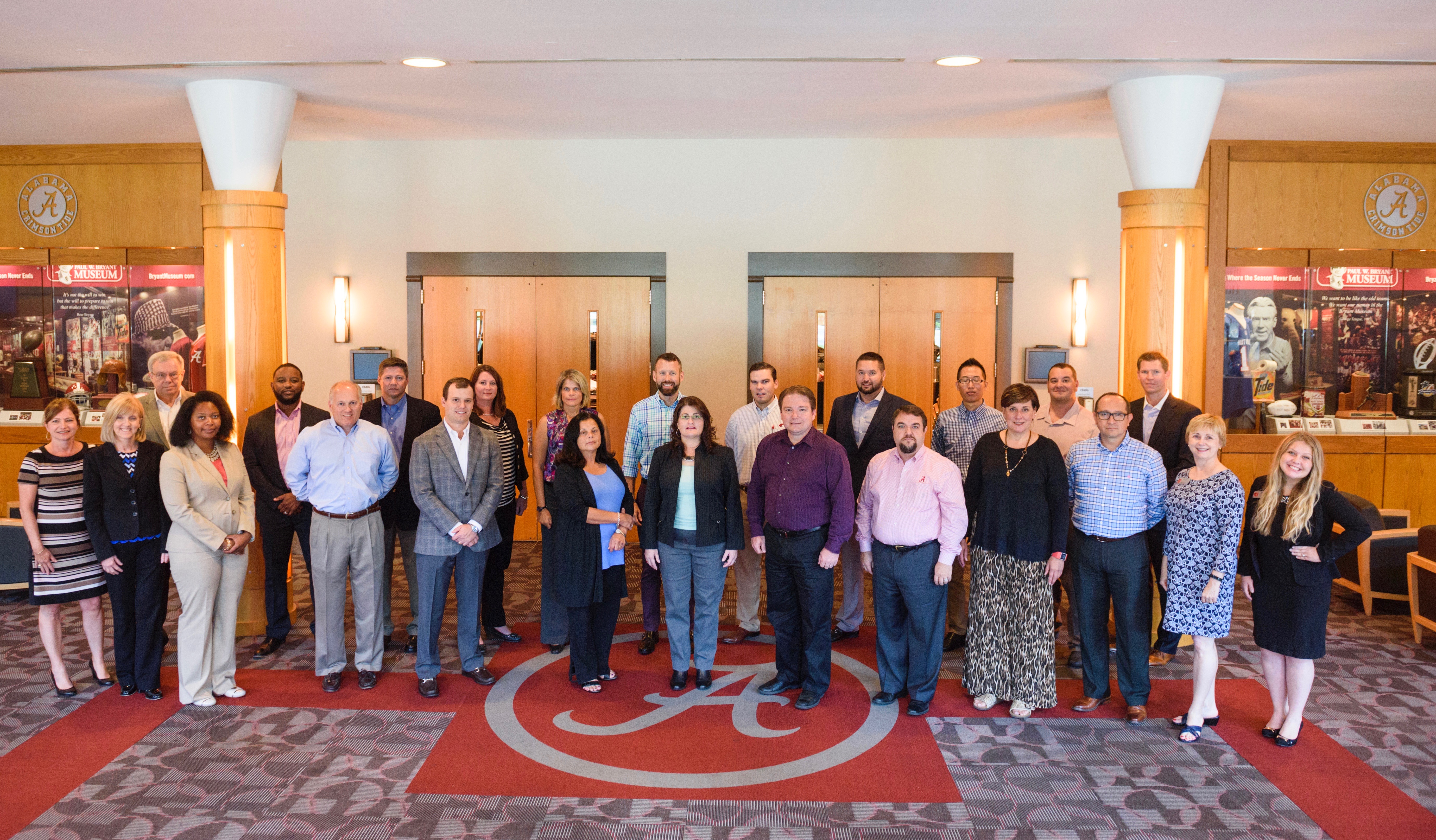 The University of Alabama and Culverhouse College of Commerce welcomed the 10th Huntsville Executive MBA Class on August 3-5, for orientation and the start of classes. Twenty students make up the HEMBA Class of 2019 representing industries from government, engineering, energy, defense, automotive, retail/services, media, finance and manufacturing.
With an average age of 40 and 14 years average work experience, the class is comprised of 85% managers and 15% vice president, C-level or owners of companies.  Twenty-five percent are military, defense or veterans.
During orientation students are involved in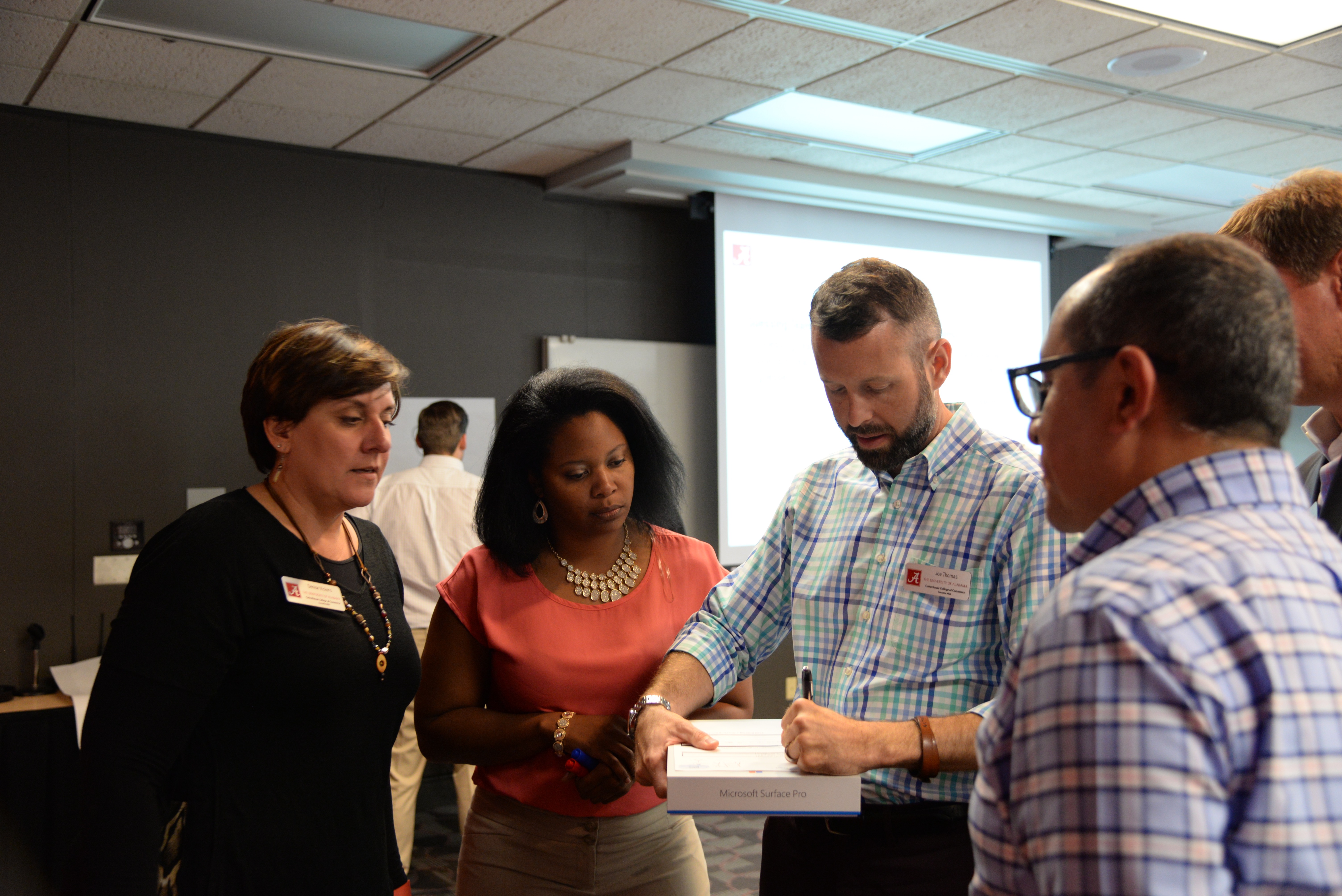 team building activities to help them get to know their new team members and others in their class.
In addition to sessions to help students "get back into school," they also met with Gary Ward, director of career services for the Manderson Graduate School.  Ward addressed those looking to make a career change or are involved in the hiring process in their current job.  He also covered CareerLeader, a business career self-assessment survey that shows how your interests, skills and motivators match career paths or company cultures.
The night before classes began on August 4, the students took part in the EMBA tradition of the University of Alabama campus Scavenger Hunt.  Students spread out all over campus to take selfies at UA landmarks.
The orientation dinner was hosted by the EMBA Alumni Network Board with President Russell Shamburger (EMBA 2004) welcoming the new HEMBA class. Students had the opportunity to also meet and talk with faculty and class representatives from current classes.
The next day the students began their first semester courses in Accounting, Marketing, Project Management and Statistics.
The class is already hard at work with their first term courses.  "It was a great, well-run orientation," said Cindy Vigil "So glad to be part of the Class of 2019!"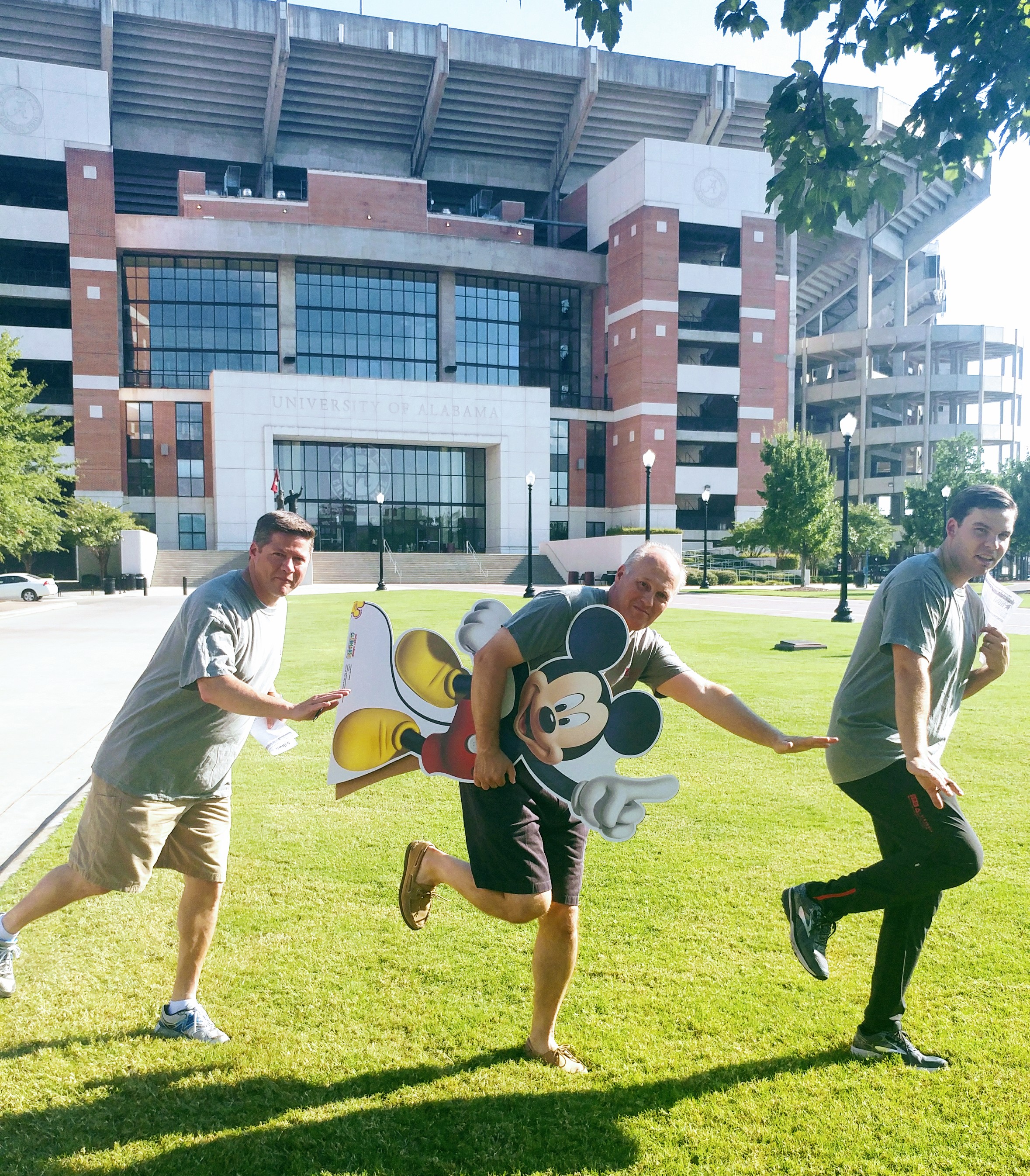 The HEMBAs will join the 34th Tuscaloosa class that will start in November 2017 to form the EMBA Class of 2019.
Congratulations to our incoming HEMBA Class of 2019:
Rodrigo Gallegos, Electrolux Major Appliances, North America
Diana Goss, Dekalb County Economic Development Authority
Ray Kolis, Nissan North America
Jonathan Lewis, Kord Technologies
Stirling Macfarlane, PPG Industries, Inc.
John Malloch, Motion Industries
Ray Morris, VentureSouth
Taylor Nelson, Southern Nuclear Plant Vogtle
Nicole Parker, PPG Industries, Inc.
Shane Peek, Heil Environmental Company
Custis Proctor, Synovus Corporate Banking
Cabel Rich, Mars Wrigley Confectionary
Scott Staples, Fidelity Investments
Shintaro Teranobu, OSG USA, Inc.
Joe Thomas, Orascoptic
Denise Vickers, WHNT News 19
Cindy Vigil, Army Material Command/U.S. Army Reserves
John Waltz, Ecolab
Tamara Washington, Reckitt Benckiser
Cathy White, First Impressions Integrated Marketing
For more information on how you can enroll in the UA EMBA, contact Cheryl Altemara at caltemara@cba.ua.edu or call 205.348.4501.
To request information now, click here.