First time in South America, first Pisco Sour, first time in the Andes and for some, first time in a non-English speaking country. You expect a certain amount of culture shock, but the truth is the amount and the type are completely unpredictable. For me there were two distinct types of shock, one of differences and one of similarities.
Language was an obvious and expected difference. Like broken words coming through radio static, my ears started to tune to the few words of the local dialect I understood. Anytime I heard a conversation in English it automatically seems louder than the others around. As differences go, everything is smaller; Coffee cups, bathroom stalls, cars, elevators, stores and even people.  Traffic alone is shocking. As our tour guide said "Lanes are only a suggestion." Trash along the roadsides, graffiti and shanty slums were also surprising.
As I said before, there were two types of shock. For me the second was "similarity shock." In Santiago, cottonwood, sweet-gum, mimosa and willow trees grew around the city, just like home. In Lima, the streets near our hotel were lined with small parking garages, spiked top wrought iron fences and stucco walls capped with broken bottles. As class mate commented, "This could be Charlotte(SC) or New Orleans (LA)." Wandering into a shopping area one night I was again shocked by the view; Brooks Brothers, a bowling ally, TGI Friday's, and Victoria's Secret.  It could have been in any city in the U.S.
– Corey Farris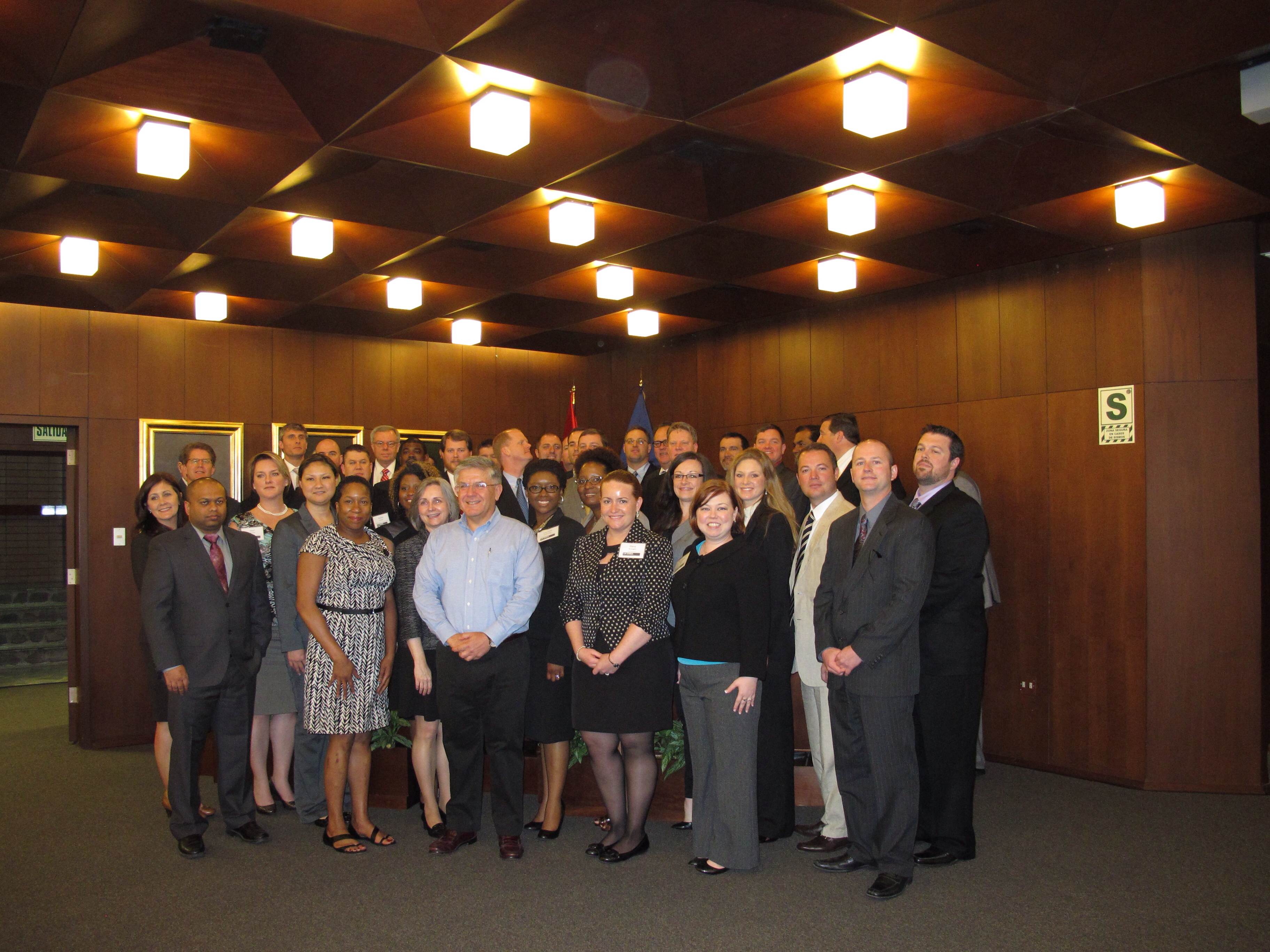 Banco de Centro del Peru: Today we had a very interesting presentation from Renzo Rossini, manager of the Central Bank of Perú, the equivalent of our Federal Reserve Chairman. Mr. Rossini explained the very aggressive changes in fiscal policy that have turned their economy around. In 1990, inflation was near 400 percent. However, during the peak of the global economic crisis of 2008, in spite of three consecutive quarters of negative GDP, the country was able to maintain a annualized average GDP of 1 percent growth! This very quick recovery is just one of the highlights that demonstrates the strengths of Peru's economic policies.
 – Matt Gardner
Team: Ironmen Consulting
Paul Mongeon, Myers Bruso, Corey Farris, Matt Gardner and Scott Knighton