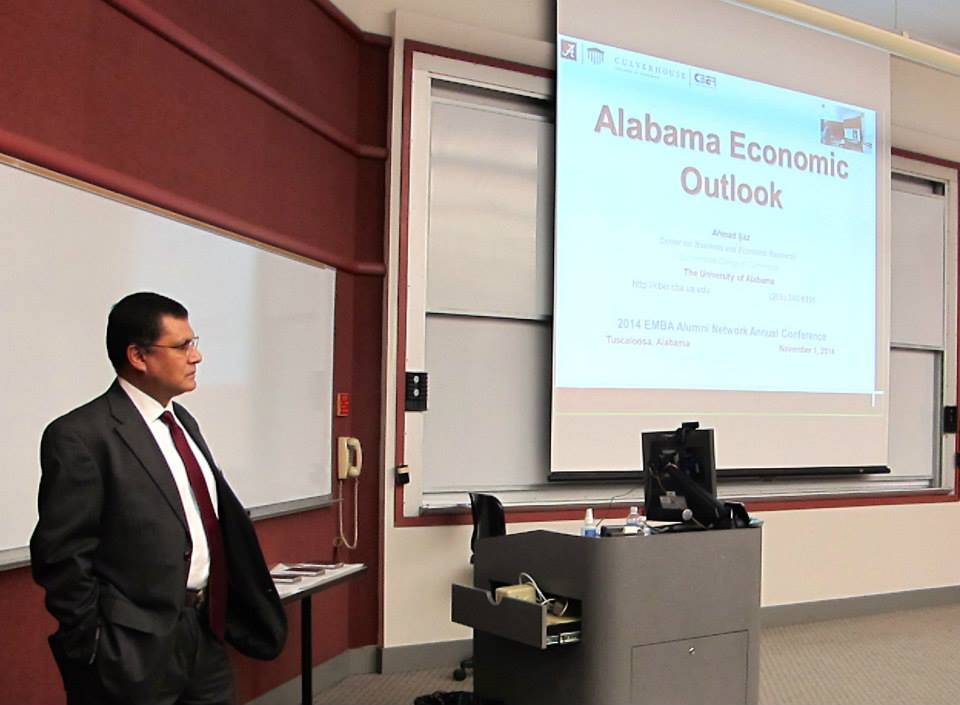 On Saturday, November 1, the Culverhouse College of Commerce Executive MBA Alumni Network hosted the second annual EMBA Alumni Network Conference in Mary Hewell Alston Hall at The University of Alabama. The conference featured various informational sessions and updates on the EMBA program as well as the announcement of the newly-elected Alumni Network Board.
One benefit of becoming a Culverhouse EMBA alum is the option to accompany students, faculty, and staff during their annual international trip. Conference attendees learned the spring 2015 destinations: Panama City, Panama, and Bogotá, Colombia.
Session topics included Preparing to Face the Media, Alabama Economic Outlook, Promoting Your Personal Brand on LinkedIn, and Dealing with Difficult People. Kent Darzi, 2013-2014 Alumni Network President, shared updates and accomplishments with attendees, such as the network lunches in Tuscaloosa, Birmingham, Mobile, and Boston; their first annual tailgate reunion; and the creation of the AlabamaEMBAwear.com website.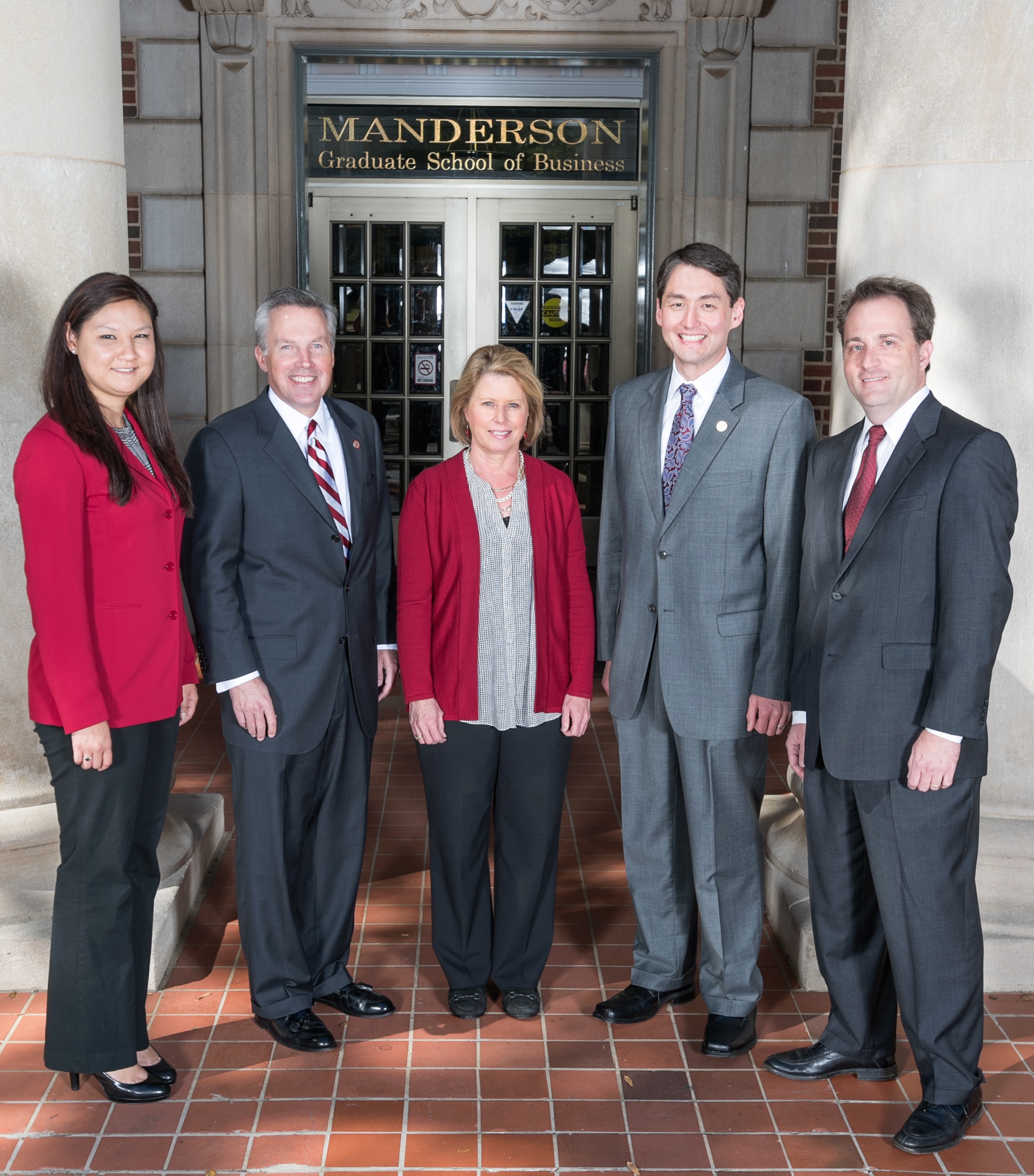 Please join us in congratulating the members of the 2014-2015 Alumni Network Board: President Michael Ross, EMBA 1989, Vice President Jennifer Thomas, TEMBA 2014, Secretary-Treasurer Beckie Crawford, TEMBA 2013, Communications Chair Ben Paulk, TEMBA 2012, and Past President Kent Darzi, HEMBA 2010.
The new Board has several fresh faces, but Ben Paulk and Kent Darzi are returning from the Network's inaugural year. With Paulk and Darzi's experience and the completed organizational infrastructure, the new Board has plenty of underlying support to put their plans into action. We are excited to witness the growth and prosperity of the Alumni Network. Under its new leadership, President Ross announced that the Board will engage in several initiatives, including the 30th anniversary of the Culverhouse Executive MBA.
For more information about the Culverhouse College of Commerce Executive MBA Program at The University of Alabama, contact Cheryl Altemara at 205.348.4501 or request information here.