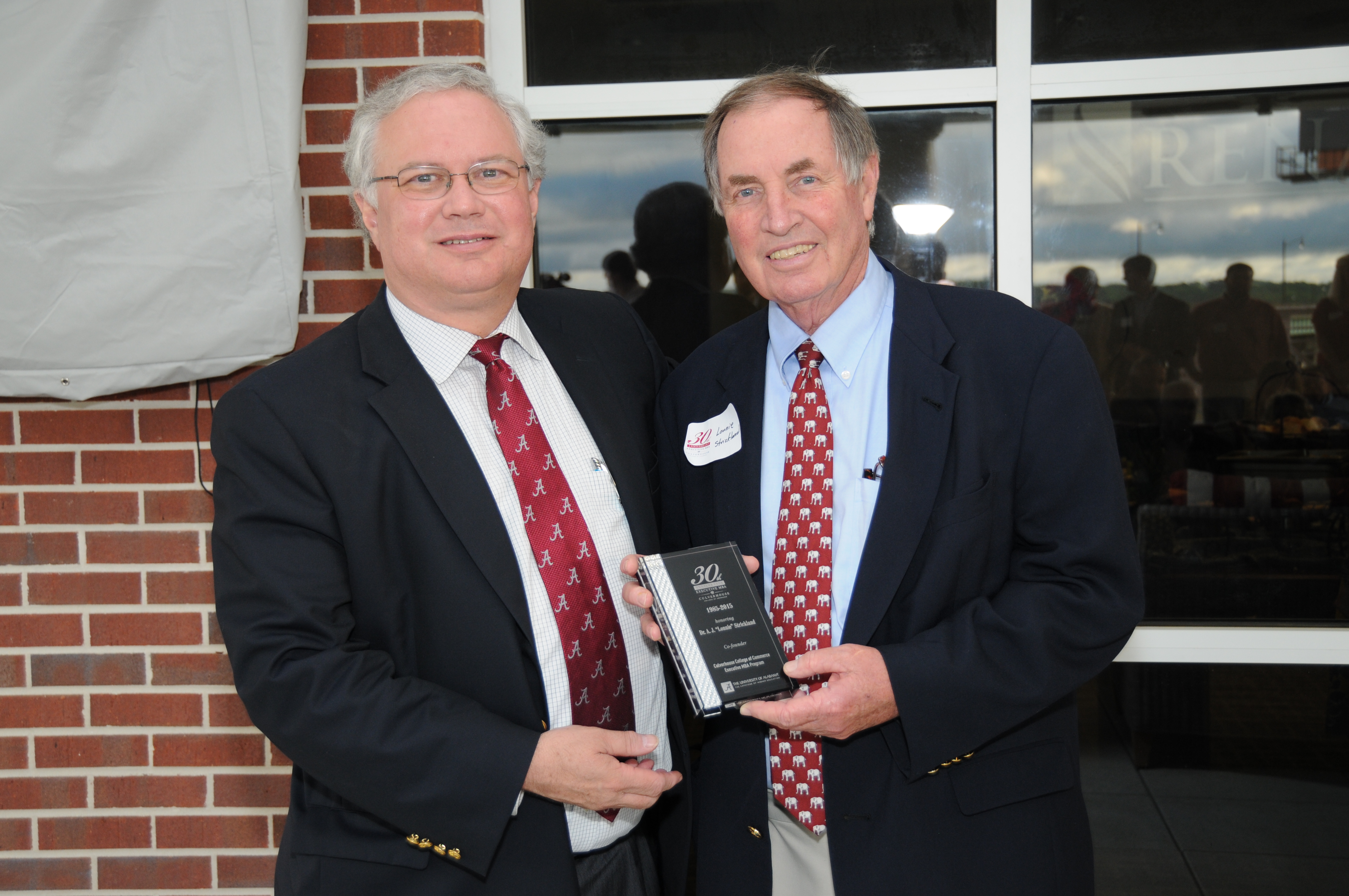 You only turn 30 once. On Friday, April 17th, alumni, faculty, staff and friends gathered to celebrate 30 years of the Executive MBA Program. The event was held on the rooftop of the newly opened Renasant Bank in downtown Tuscaloosa. The weather was perfect as guests networked, caught up with classmates, and met new friends on the patio.
The apex of the evening was the honoring of the EMBA founders by Dean Michael Hardin. Dean Hardin spoke of having the great honor to have known the late Dr. H.H. "Billy" Mitchell (Dean of Culverhouse College of Commerce from 1981 to 1986) and his affection for Culverhouse College of Commerce and The University of Alabama. His son, Billy Mitchell, accepted the award in memory of  his father.  Also honored was Dr. Lonnie Strickland (MBA Director 1982-1986 and current Professor of Strategic Management) and Ms. Gina Johnson (MBA Coordinator 1982-1986). Dr. Strickland praised the "many faculty and staff who have supported and worked so hard to make the program so successful."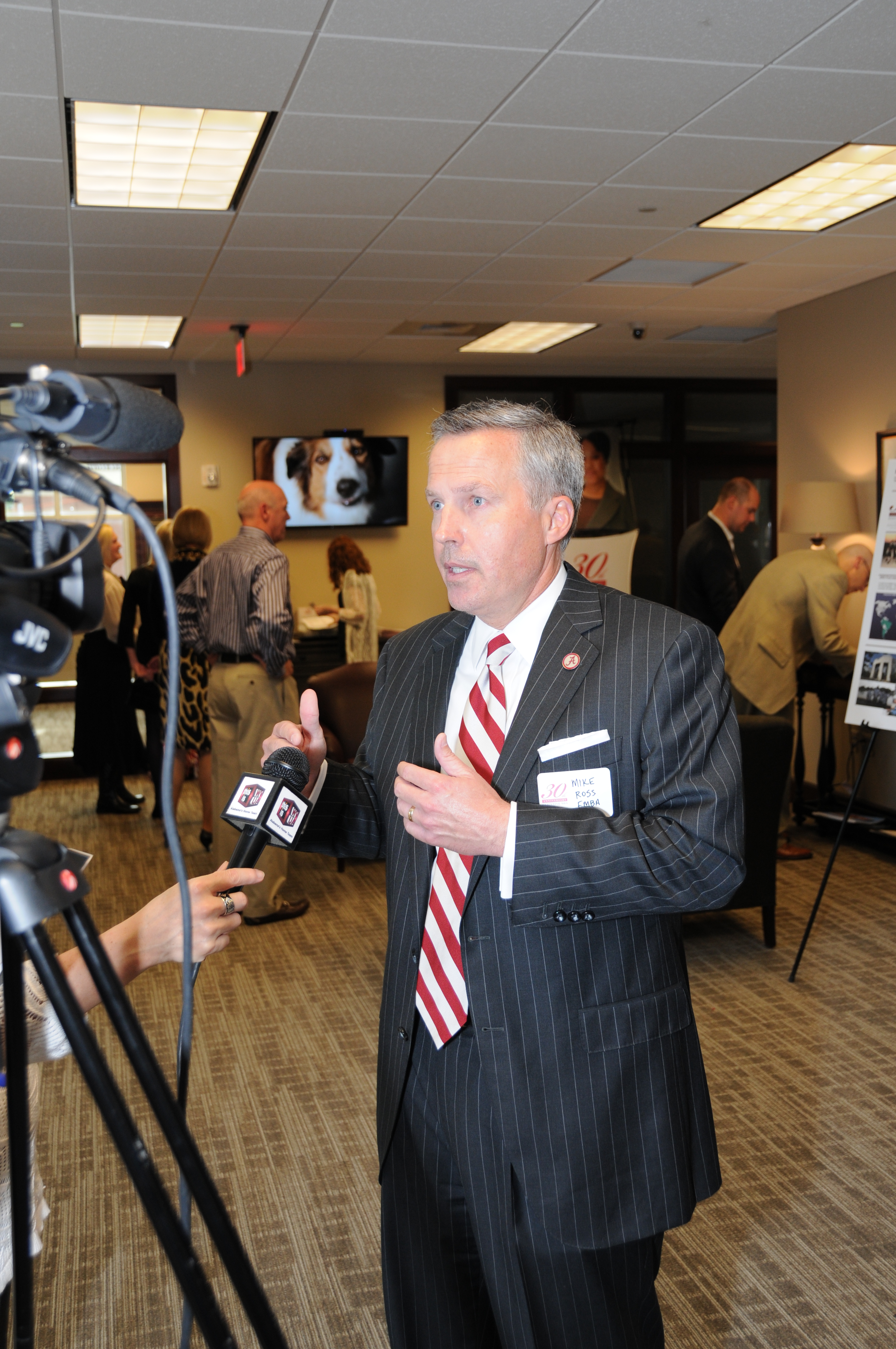 Host and President of Renasant Bank, Mike Ross said, "It was an honor to have the opportunity to host the event. We had a great turnout, and the crowd seemed to really enjoy the program. Personally, I appreciated the opportunity to communicate to Dr. Strickland just how applicable his curriculum is to everyday decision-making in the banking industry. I also enjoyed having the opportunity to network with so many alumni and current students of the EMBA Program. We are fortunate to have such a quality program at the University of Alabama!"  Ross is also President of the Executive MBA Alumni Network.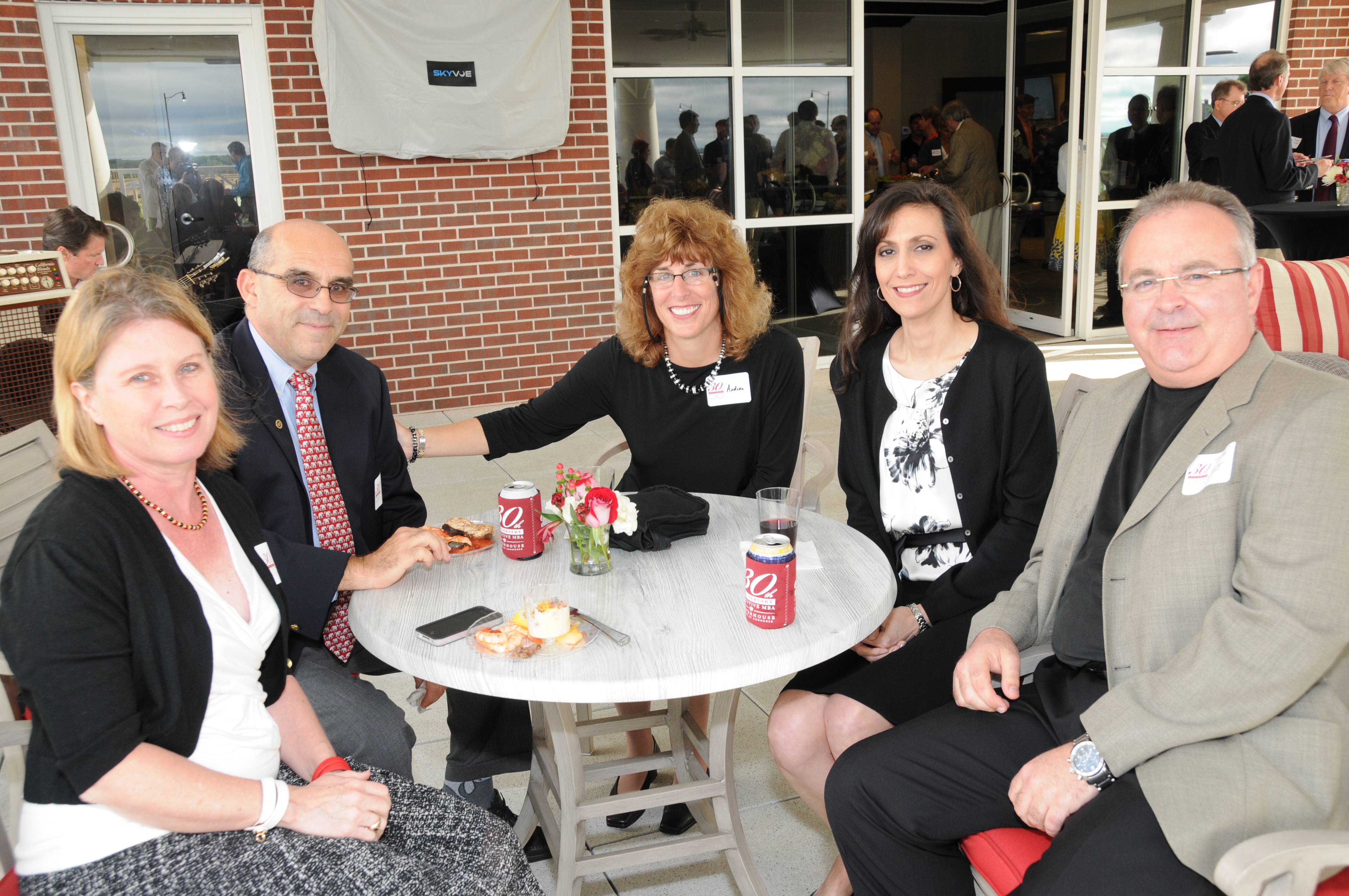 The evening concluded as former classmates went out and enjoyed a newly revitalized downtown Tuscaloosa. One Stop Events and Parties, a local Tuscaloosa company, catered the dinner and beverages. Local television station WVUA was there to cover the event.
The 30th Tuscaloosa Executive MBA class, along with the sixth Huntsville class graduated on May 2, at The University of Alabama. Prior to commencement, the graduating class was officially welcomed into the EMBA Alumni Network by the Board members at the EMBA Graduation and Awards Ceremony.
The EMBA Program will be hosting several other 30th Anniversary events throughout the year. Up next will be the EMBA and Manderson Graduate School Family Day on Sunday, June 14, at the Tuscaloosa River Market from 4:00 – 7:00 p.m. For more information on the EMBA Program and other EMBA Alumni and prospect events contact Donna Blackburn or Cheryl Altemara at the EMBA office or call 205-348-4501.