As we enter the New Year, it is sometimes helpful to take a deep dive into the past and relive some of the EMBA Alumni Network activities/events that made our year truly so special. They say hindsight is always 20/20, and indeed it would be hard to miss some of the moments that served to propel the EMBA program at The University of Alabama towards a bright future. Feel free to sit back and relax as we share some of our favorite memories from 2019!
You Can't Spell EMBA Without Expansion
2019 was brimming with opportunity for EMBAAN as it extended its reach by providing alumni events in Orlando, Florida, and Nashville, Tennessee. These new locales provided even more ways for us to stay connected with our program.
All For One And One For All
We often find ourselves with so many responsibilities and so little time to accomplish them all. Whether it is remembering to complete our old New Year's resolution before making a new one or balancing work and personal time. Every one of us has been there before, and it is important to recognize what we have accomplished. We are so thankful to our EMBA alumni for making a terrific showing at both our annual EMBA conference and our family day at Regions Field with the largest attendance to date!
It is also wonderful to celebrate our many alumni successes.  This year we honored Mspark's CIO Jamie Adams (EMBA 2013) at our Women's Initiative luncheon for being named the 2019 Alabama CIO of the Year® ORBIE® Enterprise Award winner.  We also recognized at our alumni conference in October, Kent Darzi, vice president of quality at ADTRAN and EMBA Class of 2010 graduate, as the EMBA Alumnus of the Year.
New Year for EMBAAN. Get Ready for 2020!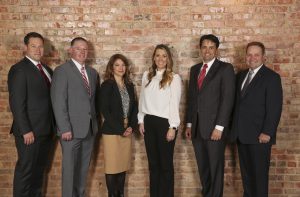 2020 means the end of a decade but also the start of a new one. With so much accomplished last year, the EMBA program is excited to see where this new year will take us. To assist us in this endeavor, we are proud to introduce our new EMBAAN Board members:
President Ryan McDaniel (HEMBA 2016), Director, Manufacturing and Strategy Office, Nissan North America Inc.
Past President Russell Chambliss Jr. (TEMBA 2006), Chief Financial Officer, Precision Grinding Inc.
Vice President Angela Sandritter (HEMBA 2011), Vice President of Global Services, HAUFE Inc.
Board Member Justin Brown (HEMBA 2016), Senior Analyst, DESE Research
Board Member David Lyles (TEMBA 2012), Tuscaloosa Area Local Transportation Manager, Alabama Department of Transportation
Board Member Lacey Schoff (HEMBA 2018), Director of Marketing, Oral Arts Dental Laboratories
Events, Events And You Guessed It More Events!
2020 is full of new people, places, and things to meet and explore. Why not get a head start with the EMBA program at the following events:
Jul. 19 – Family Day @ Regions Field
Oct. 22-23 – Annual Conference
Additionally, stay tuned for updates on alumni events we have in store for the new year: Women's Initiative in Birmingham, A-Day, Football Tailgate, and events in Nashville, Mobile,
For more information on The University of Alabama Executive MBA Program, visit the UAEMBA website or contact Cheryl Altemara at 205.348.4501 or caltemara@cba.ua.edu.
Article was written by Ben Tarkoff, Graduate Assistant in the Executive MBA Program.